June 22, 2017
Why Lions Health Awards Could Be Facing an Identity Crisis
Product design and technology are being infused rapidly throughout healthcare marketing. This has many ramifications, but in the case of Lions Health, the rise of product and tech entries means it's becoming harder to reward pharma communications.
Exhibit A is this year's fest, where the winningest work, McCann Health India's Immunity Charm for the Ministry of Public Health, Islamic Republic of Afghanistan, bagged 10 trophies (including a Grand Prix for Good). The agency turned a bracelet, put on babies to ward off evil forces, into a form of immunization record-keeping.
See also: Lions Health jury declines to award a pharma Grand Prix
Immunity Charm is not, however, a traditional pharma effort, although it was entered and judged in the Pharma category. Nor is it healthcare communications per se, although jurors lauded the work for patient-to-HCP communications.
A bracelet is a product. Taking to Twitter, one Pharma judge all but labeled it as such, calling it "the new wearable, with string technology [and] data visualization."
There was no Pharma Grand Prix this year, for the second time in four years, and another non-branded, cause-oriented effort took top honors.
See also: Day 1 at Lions Health: Use the data, stay persistent, and avoid being 'innovative'
Besides leaving a lot of people scratching their heads, this points to a need to recognize the creativity of pharma-sponsored branded projects, which in pharma means work that faces many regulatory barriers. "I'd like to see deeply regulated work win a creative award. Then these awards will have truly arrived," said Ed Wise, CEO, Omnicom Health Group.
But considering the influx of product and tech submissions, it's getting harder to reward communications work. Entries in the Health + Wellness category rose 10.9% this year, far outpacing those in the Pharma category (up just 1.2%), which some interpret as a worrisome sign of a trend toward more entries in categories that are less scrutinized.
See also: Day 2 at Lions Health: Watson's got its eye on you, Cannes
"We have the opportunity to help people live better, healthier lives," said Shwen Gwee, head of digital strategy for global clinical operations, Biogen. "It's our responsibility to ensure that our creative work is not only based on deep insight and understanding of our audience, but that it is also driven by purpose and impact."
That is, the kind of impact that drives not only public health but also brand goals. Zuleika Burnett, executive director, creative and innovation, for London-based Havas Life Medicom, says the categories need more clarity. Pharma should entail communications work, while non-pharma products and public health efforts should go into Health + Wellness. Burnett, who sat on the Lions Heath + Wellness jury in 2016, advocates adding a third category, for technology (Healthcare Innovation).
See also: Area 23's Healthcare Agency of the Year win was four years in the making
"Is there only one standard for judging creativity in health?" she wondered "Healthcare is at a very exciting time right now for embracing creativity and innovation. As such, the lines are being blurred across awards categories."
Jurors also ought to be encouraged to re-categorize entrants in order to prevent non-pharma-sponsored submissions from being allowed in the Pharma category, which Burnett sees as "the equivalent of films that are normally being submitted to the Oscars being also submitted to the Tonys, and being held to the same standard."
See also: Lions Health: The 2017 pharma winners
You say that pharma needs to raise its game, not move the competition to another category? Or that clients aren't submitting their best work? Perhaps. But keeping the status quo will do nothing to address either concern. And the program, while still young, could face an identity crisis in the Pharma category.
Awarding no Pharma Grand Prix was meant to send a "clear and strong" message about what a pharma winner looks like. But in order for pharma communications to improve, the same work needs to be discussed and promoted.
Otherwise, agencies and clients could become weary of submitting, and these awards could fall short of meeting their true intent—"to celebrate creative communications from pharma clients and services surrounding this highly regulated industry."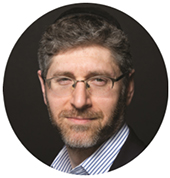 Marc Iskowitz is editor in chief of MM&M.
Scroll down to see the next article