October 22, 2014
Five things for pharma marketers to know: Wednesday, October 22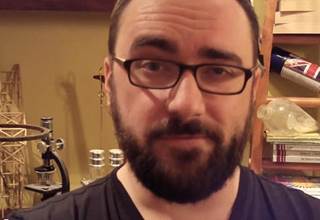 YouTube celebrity Michael Stevens will launch a new six-part video series, "Breaking Down Diabetes," with Novo Nordisk's Cornerstones4Care, the drugmaker announced Wednesday. The six videos will aim to help patients better understand the disease and how to manage it. Stevens is known for "Vsauce," a collection of YouTube channels that offer videos discussing gaming, technology, culture and other topics.
Drugmaker Actavis announced an agreement Wednesday to potentially acquire Rhythm Health—a subsidiary of biopharma company Rhythm—in an effort to gain exclusive rights to relamorelin, a treatment for diabetic gastroparesis and other GI functional disorders. Actavis will pay Rhythm $40 million upfront, and will have the option to acquire Rhythm health and the global rights to relamorelin—upon completion of its Phase-IIb study—for an undisclosed amount. Actavis acquired Forest Laboratories earlier this year.
Amgen has come under fire from hedge fund Third Point, which says the drugmaker should split in two à la AbbVie and Abbott, The New York Times reported Tuesday. Third Point founder and CEO Daniel Loeb said the company should divide the business into one faster-growing company focused on heavy R&D spend, and another company focused on slower growth with more mature products. Third Point owns 450,000 Amgen shares, a stake worth about $65 million. Amgen responded to the criticism saying that it welcomes "constructive input toward [the] common goal of enhancing shareholder value," and said it would provide an update on the company's "strategic priorities and restructuring plans" at its business review next week on October 28th.
Johnson & Johnson expects to have 250,000 doses of an Ebola vaccine ready for testing in clinical trials by May, Bloomberg reported Wednesday. GSK, which is also developing an Ebola vaccine, conceded last week that its vaccine would "come too late," the BBC reported, for the current epidemic, and that the firm would not have full data on its safety and efficacy until late 2015. J&J stated last month that it would need six months to figure how to produce hundreds of doses for wider use. The vaccine will be tested in volunteers in January, and J&J's chief scientific officer Paul Stoffels told the news service the company aims to produce 1 million doses in the next few months. J&J has committed up to $200 million to expedite production of its vaccine program, according to the Associated Press
An FDA panel gave Vertex cystic fibrosis drug Kalydeco a 13-2 nod recommending that the drug's patient pool be broadened to those age 6 and older who have a specific genetic mutation, Reuters reported Tuesday. The FDA is not required to follow the panel's recommendation. Vertex says it expects a decision on the expanded approval by year end. Sanford Bernstein analyst Geoffrey Porges said the new indication could add $160 million to annual sales of the drug.
Scroll down to see the next article