October 09, 2014
Mixed reaction to a health-centric Facebook feature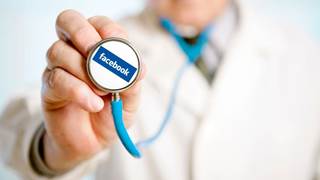 Facebook's rumored interest in the healthcare space has privacy advocates worried. The International Business Times reports that the American Civil Liberties Union is among the groups concerned that the site may not be the safest place to share private information.
"Facebook, unfortunately, has a history of changing their standards for what they're willing to keep private. Their business model is essentially built on exploiting the private information of people that they gather," ACLU's legislative counsel Christopher Calabrese tells the IBT.
Supporters of the possible Facebook venture include David Shaywitz, chief medical officer of the genomics firm DNAnexus, and Michelle Meyer, who heads up Union Graduate College's Mount Sinai Biothetics Program. Both tell the IBT that Facebook has to be open about what information it will share and with whom.
Scroll down to see the next article