October 01, 2015
Best Healthcare Professional Media Brand: 2015
Download:

BOTN Best Healthcare Professional Media Brand.pdf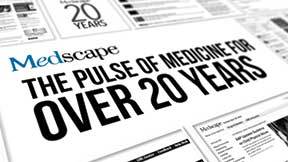 Gold
Medscape
Medscape is a leading source of clinical news, health information, point-of-care tools and medical education for HCPs worldwide. A company representative noted that the brand aims to simplify and expedite information gathering to help -clinicians stay current in their practice.
Some 625,000 registered US physicians and about 1.4 million physicians from outside the US are active on Medscape annually. It averaged around 6.7 million physician sessions per month during Q4 2014.
"Medscape is 'soup-to-nuts' thorough, smart and expansive," one judge wrote.
Other judges commented on the site's "broad and deep content," its "huge brand equity" and its "fantastic engagement and performance" metrics.
Original content in-cludes review articles, journal commentary, -conference summaries, expert columns, patient- education articles, book reviews and more. Users can customize medical news across more than 30 specialties.
The brand launched -numerous new tools in 2014. They included a "Pill Identifier Tool" and a tool called "DDx Generator" that provides diagnostic support on difficult patient cases.
A MedPulse news app launched in April 2014 and got more than 100,000 downloads within three months. A "Business of Medicine" app rolled out in July 2014 that provides how-to pieces on topics such as practice efficiency and -improving patient compliance as well as legal tips and more.
Silver
Healthcasts
Healthcasts delivers highly personalized content across channels to HCPs worldwide.
Revenue reportedly soared 90% over the past year's. Verified specialist membership increased and 90 new pharma-branded programs launched. Also noted were more than 275,000 new guaranteed HCP engagements with pharma-branded content and dramatic YOY engagement increases with pharma-sponsored programs.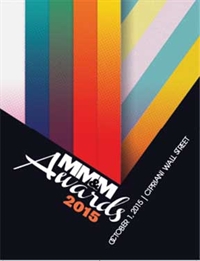 Finalists
■ Healthcasts for Healthcasts
■ Medscape for Medscape
■ US HealthConnect for ReachMD: Be part of the knowledge
Scroll down to see the next article