October 01, 2015
Best Multicultural Campaign: 2015
Download:

BOTN Best Multicultural Campaign.pdf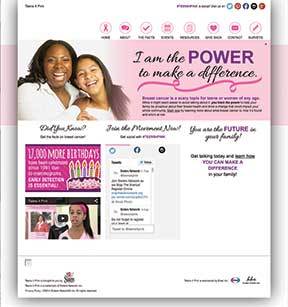 Gold
Teens 4 Pink
Agency: Chamberlain Healthcare Public Relations
Client: Sisters Network and Eisai Inc.
Teens 4 Pink provides African American teens with necessary tools to talk to loved ones about breast cancer, including the importance of early detection, annual checkups and mammograms.
A representative from Chamberlain Healthcare Public Relations explained that African American women are more

likely to die from breast cancer than Caucasian women. Studies indicate a variety of contributing reasons, including late diagnosis and a longer time between diagnosis and treatment.
Sisters Network, the only national African American breast-cancer survivorship organization, and Eisai developed the program to save lives by empowering teens to educate their family members and loved ones.
Pilots launched in January 2014 in Houston, TX, and Memphis, TN. Teens were recruited as "Pink Ambassadors" through general information presentations at Girl Scouts meetings, schools and churches.
Teens4pink.org serves as the program's online hub.
The agency media trained local spokespeople, including participating teens, and conducted tailored local media outreach.
After launch, a survey revealed that nearly 66% of women reported their knowledge of breast health increased significantly; 85% would be willing to get a mammogram; and 86% would be willing to perform regular self-exams.
"A terrific advocacy builder for young people!" one judge exclaimed.
Another judge was impressed by the strategy of "activating teens as a media channel."
Silver
Zinc + ORS Program
Agency: McCann Global Health, McCann HumanCare and McCann RCW and Abt Associates, Clinton Health Access Initiative, USAID
Client: Abt Associates, Clinton Health Access Initiative, USAID
This campaign provides materials that organizations can customize and share in high-burden countries to promote the correct use of Zinc and ORS to treat diarrhea and thus save children's lives.
"Smart use of digital integration and customization," said one judge.
"A great way of simplifying access to life-saving information," noted another.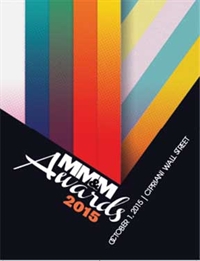 Finalists
■ Chamberlain Healthcare Public Relations, Sisters Network and Eisai for Teens 4 Pink
■ GCI Health and Pfizer for Step On Up
■ McCann Global Health, McCann HumanCare and McCann RCW and Abt Associates, Clinton Health Access Initiative, USAID and UNICEF for Zinc + ORS Program
■ Prime Access and Novartis Pharmaceuticals for Hypertension US Hispanic Campaign
■ Prime Access and Novartis Pharmaceuticals for Speaking Up, Speaking Out hosted by Dr. Lisa Masterson
Scroll down to see the next article