October 01, 2015
Best Product Launch: 2015
Download:

BOTN Best Product Launch.pdf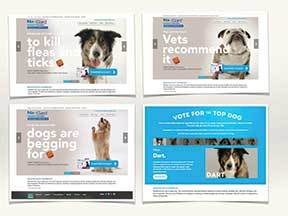 Gold
Nexgard for Dogs
Agency: Saatchi and Saatchi Wellness
Client: Merial: Nexgard
Based on sales, market share and demand, Saatchi and Saatchi Wellness re-
ported that Merial's Nexgard was the most successful animal health product launch in the United States.
Indeed, results are outstanding. The first-year sales goal was $70 million. In nine months Nexgard racked up $140 million in US sales and claimed more than a 7% market share. The agency also noted that after just two months, Merial had to open a new plant to meet demand.

Nexgard, a soft beef-flavored chew, has a great advantage over other competing treatments.
"For [women] dog owner ages 30 to 55, the application experience is a turnoff, especially when all she wants is to love her dog and be loved back," an agency rep noted. "[This campaign] turned the category upside down by demonstrating the 'pleasure of the application.' "
The creative beautifully illustrates dogs' love Nexgard by showing them chasing it, begging for it and literally licking it off the screen on the website.
"Very compelling for dog lovers—highly relevant," one judge said.
Silver
Soolantra: Introducing a Tough Topical Product Launch
Agency: McCann Echo
Client: Galderma
The rosacea treatment Soolantra is a standout in terms of efficacy.
The "Tough Topical" campaign is a standout in terms of its unique approach that illustrates efficacy by showing the cream as a superhero-type character that can overpower rosacea.
"Excellent, impactful creative," said one judge.
"A strong strategic approach," noted a second judge.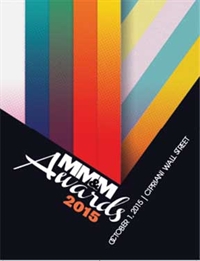 Finalists
■ CAHG and Gilead for Sovaldi: HCV Treatment Transformed
■ Hill Holliday and Janssen/Johnson & Johnson for Invokana: Love Your Numbers DTC launch
■ McCann Echo and Galderma for Soolantra: Introducing a Tough Topical Product Launch
■ Saatchi and Saatchi Well­ness and Merial: Nexgard for Nexgard for Dogs
■ Wunderman Health and GSK Consumer Healthcare North America for the Making of a Legendary Launch
Scroll down to see the next article