October 19, 2017
GOLD | Marketing Team of 2017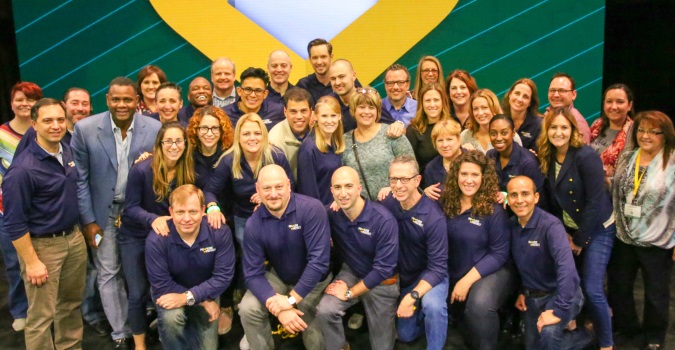 The Jardiance Marketing Team
---
Jardiance was well-established as a treatment for Type 2 diabetes when results of a 2015 clinical trial led to a new cardiovascular indication. This meant the marketing team had to relaunch a third-to-market treatment and shift physician mindsets away from the product's power to lower blood sugar and toward its ability to reduce cardio-vascular risk.
Judges resoundingly applauded the team for outstanding leadership, unprecedented collaboration, and great results.
"Co-promotes are challenging," said one judge. "Add a relaunch into a crowded category and it rises to a mission impossible scenario. The team broke through these barriers by creating a success-minded culture."
The expertise of the relaunch team spanned sales, marketing, medical, and marketing research.
"Great leadership in creating an environment for a fully integrated team," explained a second judge.
Developing a plan to shift the treatment mindset wasn't easy. While Jardiance's cardiovascular benefits were overwhelmingly heralded as a paradigm shift for the treatment landscape, the team knew it would still have to sell the data.
Extensive research provided deep insights into how to engage cardiologists and shift the mindsets of HCPs who had spent years prescribing Jardiance to lower blood sugar.
While the team developed 30 dedicated tactics for both audiences, the campaign focused on changing the treatment paradigm for patients with Type 2 diabetes and cardiovascular disease.
The results: since its December 2016 relaunch, Jardiance has gone from third-to-market to the fastest growing treatment in its class.