October 19, 2017
GOLD | Use of Relationship Marketing of 2017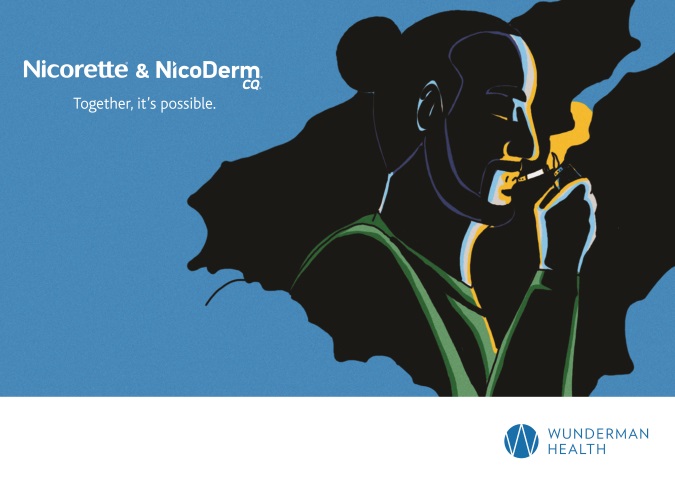 Wunderman Health and GSK for Nicorette and NicoDerm CQ
Together, It's Possible
---
The Together, it's Possible program is a uniquely personalized smoking cessation program that includes elements of emotional support and achievement recognition in addition to nicotine replacement therapy product support.
"The program is a creative approach in an old and challenging category," said one judge. Additional judges were impressed by the campaign's very effective blend of motivational tools and platforms, including YouTube, and its "great use of behavior design."
A Wunderman Health representative reported an addiction specialist helped the team understand smokers' relationships with cigarettes and that what it takes to quit cigarettes is unique for each smoker.
All told, the program caters to five distinct audience segments. A custom communications flow was developed for each segment to ensure the best experience and most appropriate ongoing messaging.
In terms of the general messaging approach, the agency noted that highlighting the dichotomy of smokers' love-hate relationship with cigarettes and quitting resonated on a deep emotional level and helped drive engagement.
Content was available across multiple platforms, including quit.com, a mobile app, and email. Content includes successful quit stories, insights into triggers, and stress management tips.
As of April 2017, the program had 108,116 registrants — 32% above the goal.
 Fifty-five percent of registrants were within the primary target segments of people who are ready to quit and people in the process of quitting, and 50% completed the program.