April 13, 2017
MM&M names winners of Young Jurists program
MM&M has selected five young professionals who work in healthcare and pharmaceutical marketing to be part of its inaugural Young Jurists program, in which they will serve as judges for the upcoming MM&M Awards.
The MM&M editorial team has chosen: Medela's Katie Busse, Intouch Solutions' Andrew Grojean, Heartbeat's Meghan Kaye, Fingerpaint's Travis Rooke, and Havas Life Metro's Dan Sorine. The decisions took a number of factors into account, including past experience and leadership skills.
Attend the MM&M Awards.
Each of these young professionals will be paired with an experienced judge at the live-judging day in June in New York City. They are also invited to attend the MM&M Awards, a black-tie awards show, to be held in October, in New York City. The MM&M Awards honor the year's best healthcare marketing campaigns, initiatives, agencies, and personalities.
---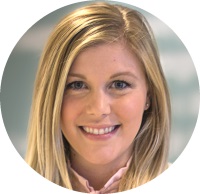 Katie Busse
senior manager of social and digital marketing | Medela
Busse joined Medela in 2012 after a career in the beauty and consumer packaged goods industry. "Experiencing the in-depth evaluation of the creative work other industry professionals have produced would allow me to challenge myself with a fresh perspective, and to understand and approach the healthcare industry from a new vantage point," she said.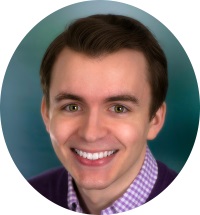 Andrew Grojean
social media manager | Intouch Solutions
Grojean joined Intouch in 2012. He is already well known to MM&M — he was named Young Marketer of the Year at the MM&M Awards in 2015. "Exposure to diverse opinions and connecting with other leaders through this program will be important in shaping my career," he said.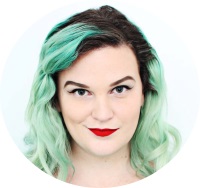 Meghan Kaye
copy supervisor | Heartbeat
Kaye most recently has worked on central nervous system products, which allows her to remember what it felt like to be an "awkward 8th grader hungry to be a neurosurgeon." "I want to create campaigns that provoke a visceral response in others and to mentor new talent, especially other women, to become driving forces in the industry," she said.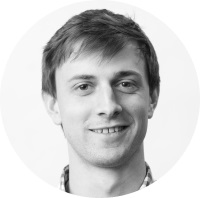 Travis Rooke
strategist | Fingerpaint
Rooke is a former strategist at Ogilvy and Mather, where he worked on consumer brands like MillerCoors and Sargento Cheese. The move from consumer to healthcare advertising was the toughest part of his career so far. "That switch represented a leap from making ads that aspired to be an 'entertaining interruption' to making ads that played a meaningful role in a person's treatment journey," he said.
Dan Sorine
account supervisor | Havas Life Metro
Sorine has worked on brands like Boehringer Ingelheim's Jardiance and is currently enrolled in New York University's Stern School of Business. "Dan has shown tremendous leadership potential not only through his client work, but also as a mentor to pitch coordinators which he earned by being organized, thorough, and a great collaborator," said Ellen Funk, VP and account group supervisor at Havas Life Metro.
Scroll down to see the next article