October 01, 2015
Small Healthcare Agency of the Year: 2015
Download:

BOTN Small Healthcare Agency of the Year.pdf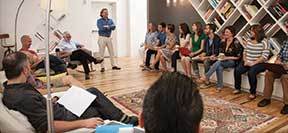 Gold
2e Creative
Sure, 2e Creative has some big clients, including Abbott Labs, Siemens and Alcon Labs, but it's the agency's passion for great work (which no doubt landed its impressive clients) that grabbed judges' attention.
"They're proud of their work and are very clear about corporate culture and values," noted one judge. "Their enthusiasm and desire to succeed [is evident]."

The St. Louis, MO–headquartered agency's culture is based on the idea that success comes through inspiration. Its mission is to "drive change for brands that shape our world and positively affect the human experience."
"Working with 2e Creative is like hiring a department full of senior-level strategists and creatives," one client said. "The agency develops and retains talent [comparable] to the senior-level talent at any big NYC agency, while approaching your business and team creatively [and] with a collaborative and realistic approach. They look at marketing from a holistic and integrated perspective with a strong focus on metrics for measuring success."
At entry submission time, revenue was up 31% over 2014. Additional business highlights included the opening of an office in the Dallas–Fort Worth area; expansion of capabilities to include PR, corporate communications and regulatory affairs; and development of a digital media engagement platform for HCPs.
Silver
The Navicor Group
The Navicor Group is an oncology-focused inVentiv agency headquartered Columbus, OH, that's very highly regarded by clients including Sunesis Pharmaceuticals.
Judges commented on the agency's "impressive collection of work," strong business growth (revenue was up 30%+ and a second office opened in Philadelphia) and glowing client testimonials.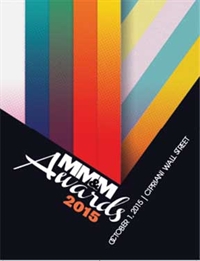 Finalists
■ 2e Creative
■ Benchworks
■ Natrel Communications
■ The Navicor Group
■ Sentrix Health Communications
Scroll down to see the next article