May 04, 2015
Steal this headline. Win an MM&M Award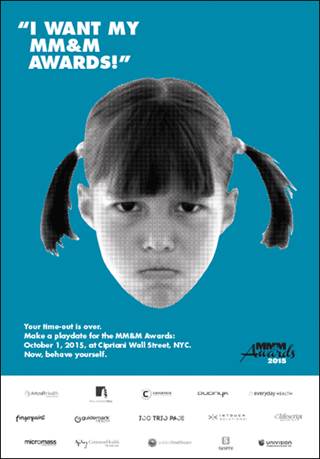 Following an influx of requests to extend the 2015 Awards nomination deadline, MM&M has decided to extend our late submissions deadline.
The 2015 MM&M Awards will now be accepting entries through a late deadline of Monday, May 11, 2015. We hope this extra week affords aspiring entrants the opportunity to complete any outstanding submissions. And for those of you who have already submitted, you now have the chance to add additional nominations.
There's no greater accolade than an MM&M Award, because every nomination is judged by an independent panel of seasoned industry experts. And we want everyone to have the opportunity to bring home a trophy this October.
Please note that late fees for submissions will still apply during this extended period.
For more information and to submit your nominations, please visit this link.
For tips on entering, including what to include in your entry, writing Dos and Don'ts from the pros, and a rundown of what's changed in the 2015 Awards program, listen to our March 24 webcast.
Scroll down to see the next article