August 02, 2016
Healthcare marketers still pushing to address the gender gap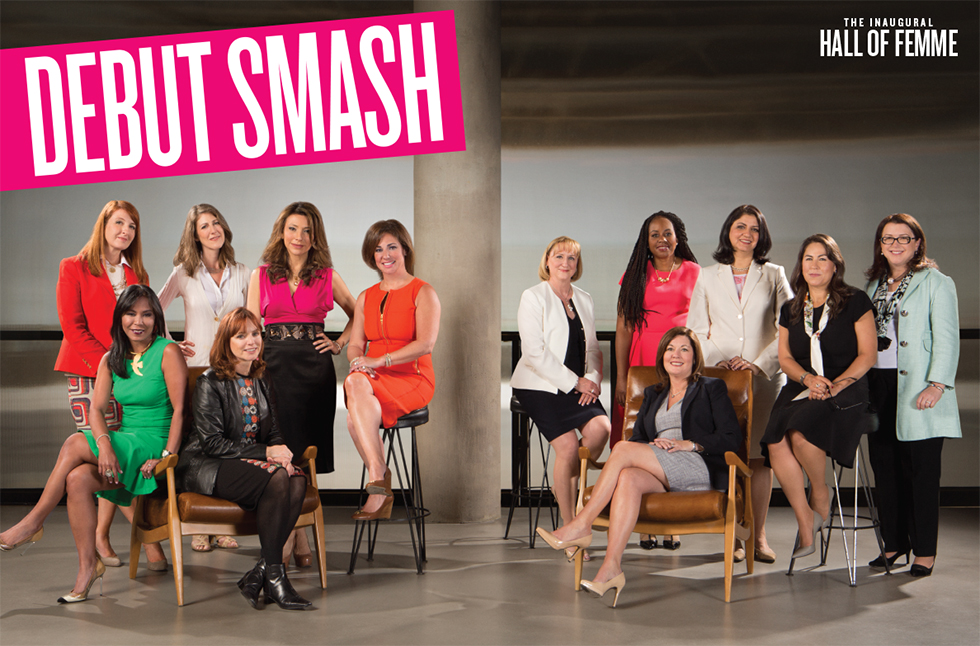 MM&M earlier this year launched the Hall of Femme, which honors 16 female leaders, who have bridged the gender gap in agencies, biopharma, and medtech. They've been recognized as pioneers in the areas of OTC, DTC, and HCP promotion; created some of the industry's most iconic medical advertising; and helped put multicultural marketing on the healthcare map. MM&M featured the 12 honorees who attended the inaugural Hall of Femme summit in New York in June on the cover of the August print issue.
From top left to right: Patricia Trautwein, Cochlear Americas; Lisa Garrone, DePirro/Garrone Advertising; Lili Gil Valletta, XL Alliance; Christine Coyne, BTG; Lori Grant, Klick Health; Gwen Washington, Tris Pharma; Shabnam Kazmi, Otsuka America Pharmaceutical; Christine Armstrong, Giant Creative Strategy; Teresa Bitetti, Bristol-Myers Squibb. From bottom left to right: Didi Discar, Carling Communications; Maureen Regan, MRB Partners; Michelle Keefe, Publicis Touchpoint Solutions; not photographed: Millicent Badillo, Grey; Kristen Gengaro, TBWA\WorldHealth; Jo Ann Saitta, Omnicom Health Group; Judy Sewards, Pfizer. Photo credit: Hollenderx2
Lori Grant, president of Klick Health, on who inspires her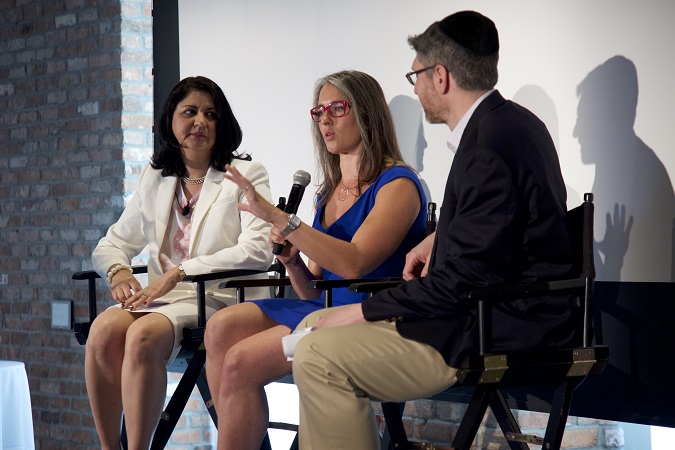 From left to right: Shabnam Kazmi, VP of patient access and adherence at Otsuka America Pharmaceutical; Sierra Towers, director of cardiovascular marketing at Boehringer Ingelheim; and Marc Iskowiz, editor in chief at MM&M Photo credit: Dan Derrico
"At the end of everything we do is the patient or the caregiver and that is so often a woman," Towers told attendees at the Hall of Femme event in June. "There is such an emotional aspect of this industry. We put the patient in the center on paper. But women can bring some of that emotion back in."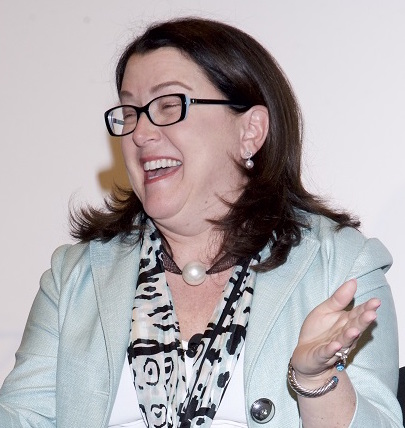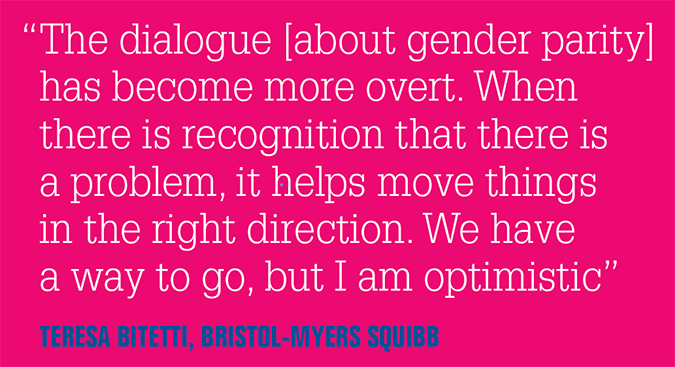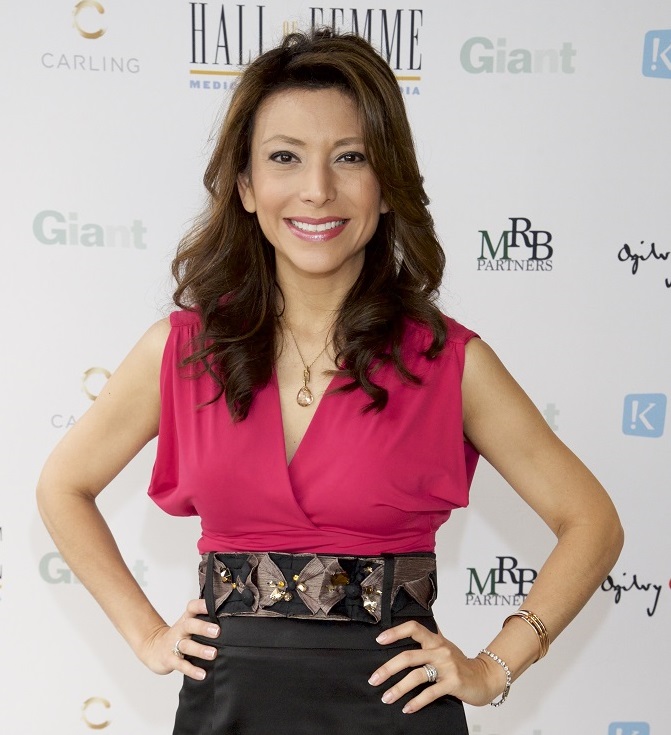 "I was once called a 'loose cannon,' and I can tell you that when I was called that, I took it as a compliment because it means that when I am really focused, I go for it. I took that and turned it into 'guided missile' instead of a 'loose cannon.' And I definitely proved with my performance, results, and ability to over-deliver and innovate, that maybe it isn't such a bad thing to go 'boom' with whatever you are doing."
Liliana Gil Valletta, cofounder and president, XL Alliance
Lisa Garrone, CEO, DePirro/Garrone Advertising, on her "Raphael moment"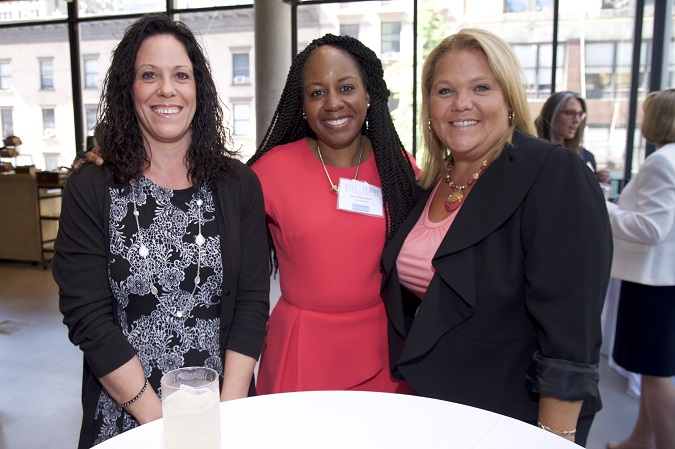 "My 'Rafael moment' happened very early in my career. I was working at an advertising agency where their perceptions of me were that I could stay as a clerk and receptionist. But I had bigger visions, and as many of the women spoke about today, I prepared myself, gained knowledge, sought a mentor who actually was able to coach me, and I was able to demonstrate that I could do beyond what their initial impressions of me were."
Gwen Washington (center), VP of marketing, Tris Pharma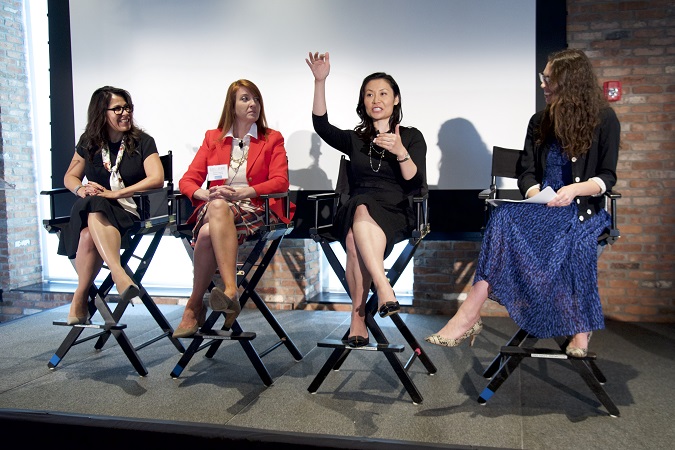 From left to right: Christine Armstrong, EVP of experience design at Giant Creative Strategy; Patricia Trautwein, VP of marketing and product management at Cochlear Americas; Julie Vu, senior medical science director at respiratory franchise, Genentech; and Jaimy Lee, executive editor at MM&M
"Look at the statistics on women as caregivers; we are a data point in ourselves and we have to harness that," Armstrong said during a panel discussion at the Hall of Femme event. "We're often the ones closest to caregiving at the [meeting] table. There's data to support voicing the women's perspective at the table."
Didi Discar, principal at Carling Communications, on her "Raphael moment"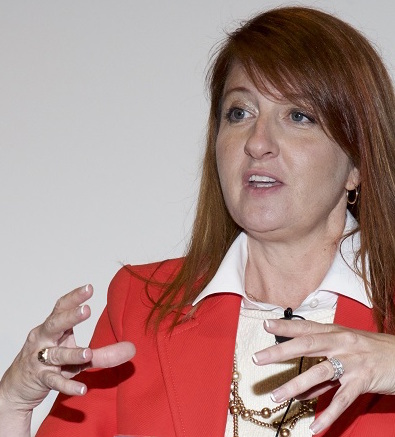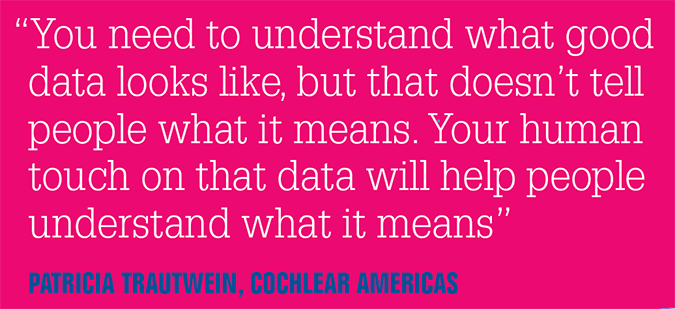 Scroll down to see the next article