February 09, 2015
Demonstrating the Special Value in Specialty Therapeutics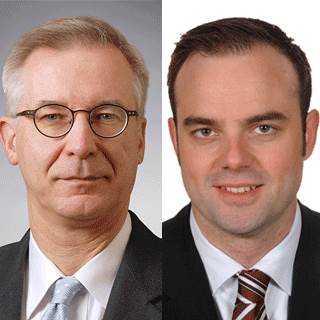 During the last decade, pharma marketers have seen biopharma companies shift their investment from large therapeutic areas to specialty therapeutics. This made sense, because of the large unmet needs in specialty areas in contrast to saturated- and generics-dominated therapy areas. In specialty areas, many companies rightfully saw great opportunities to develop therapies with compelling claims. The smaller size of specialty target populations also translated to limited budget impact for payers, even at higher price levels.
As a result of these investments, significant advances were made in many therapy areas. For example, in renal cell carcinoma (RCC), the median survival of a patient with metastatic RCC was around 10 months prior to 2005. According to an article in The University of Texas MD Anderson Cancer Center's May 2012 issue of OncoLog, median survival now exceeds 20 months. At the same time, RCC has transformed into a crowded therapy area where multiple therapies compete for first-, second- and third-line access.
From the payers' perspective, therapeutic advancements for many targeted specialty disease populations have had a significant impact on cumulative budget. Express Scripts, for example, forecasted a 67% increase in specialty prescription drugs from 2013 to 2015. By the end of 2015, Express Scripts expects cancer, multiple sclerosis and inflammatory conditions will each command higher drug spending than any other therapy class except diabetes.
In the past, most payers were very reluctant to tightly manage specialty therapeutics, especially oncology, for fear of medical community opposition and public backlash. Pressing economic incentives to manage the category had also not yet emerged – but this stance is changing.
Payers tighten management of specialty therapeutics
Alarmed by their spending projections and inadequate funding to maintain pace with expenditures, payers across the world have started to manage specialty areas more carefully. Management approaches fall into two broad categories:
1. Payers and many other market stakeholders are becoming more critical of specialty therapeutic prices.
2. Target patient populations of specialty drugs are being further stratified and access is becoming restricted to populations who benefit the most from therapy.
In the U.S., where oncology drugs have been especially sacred for many years, we have seen payers and providers publicly vent their frustration with ever-increasing oncology therapy price levels. U.S. payers' most effective management tool of shifting the burden of payment to patients has resulted in co-insurance rates for non-preferred specialty brands at around 30 percent for some employer-sponsored plans and most Medicare Part D plans. Co-insurance rates for the new Healthcare Exchange plans under the Affordable Care Act can be even higher. Although maximum out-of-pocket spending capitations exist, high patient co-payments have proven to slow drug utilization.
Medical associations are aware of the affordability challenge of many patients to obtain access to the latest innovations. At the forefront, the American Society of Clinical Oncologists (ASCO) has coined the term "financial toxicity" to reflect the financial damage that patients and their families incur from high-priced drugs and associated co-insurance payments. Future ASCO therapy guidelines are intended to make drug prices part of the patient conversation.
Outside the U.S., there are significant shifts in almost every major market to deal with the challenge of rising specialty therapy cost as economic challenges limit health care budgets, including:
National Health Service England is very concerned about overspending on its Cancer Drug Fund and struggling to reconcile socially acceptable reimbursement criteria with a stagnant NHS budget.




Germany effectively abolished its free drug pricing policy in 2011 and replaced it with a rigorous assessment system geared toward paying premium prices only to high-value-added therapies in populations where this high-value add is most evident.




In France, the Haute Autorité de Santé (French National Authority for Health) introduced a health economic assessment to increasingly consider economic aspects when determining the pricing of therapies with a great medical benefit, and hence potential price premium over comparator therapy.



Payer management of drug spending continues to intensify, and there is no evidence that it will stop any time soon.
Implications for drug manufacturers
Due to initially high levels of unmet need and limited budget impact, demonstrating significant value has not always been a crucially important prerequisite to achieve price and market access aspirations. Payers' increasing emphasis on specialty category spending and the emergence of alternatives are quickly transforming the landscape and make demonstration of value an absolute necessity.
For example, it is generally accepted today that placebo-controlled studies do very little to convince payers to fork out premium prices over existing therapies. However, inadequate evidence for market access and pricing reviews are not the exception, and particularly common in the field of specialty therapeutics. Evidence generation for reimbursement purposes often includes tough trade-off decisions with increased development cost and potential for not reaching pre-specified results in important end points.
An in-depth understanding of the evolving global payer systems and their evidence requirements to achieve target market access and pricing approval is absolutely critical in making the right trade-offs. It is possible to fit a compelling payer value proposition that is based on clearly demonstrated patient benefits into an existing development program as long as trade-offs are well understood.
To make the right trade-off decisions, drug manufacturers must carefully explore arguments within a cross-functional team – combining the know-how of clinicians, marketers and market access and health outcomes professionals, followed by detailed market testing. The newly updated, "The Price of Global Health" (Gower Publishing, 2015) provides a structured approach to generate payer-relevant value claims with a cross-functional team.
Value communication
A second common struggle in the quest to demonstrate value is in its communication. Large data packages and exhaustive global value dossiers deliver much-needed evidence but do not make a compelling case in isolation.
Successful market access organizations identify the most compelling benefits from their customers' perspective and package those benefits into concise "value stories." Similar to a good abstract, these value stories build a case to motivate payers to understand unmet needs and the added value of innovations. After all, a great dossier is of no value if nobody wants to read it.
Ed Schoonveld is a ZS Associates managing principal and leader of the firm's market access and pricing practice. Stefan Kloss is an associate principal and member of the firm's market access and pricing practice.
Scroll down to see the next article