October 06, 2015
Express Scripts to cover Repatha and Praluent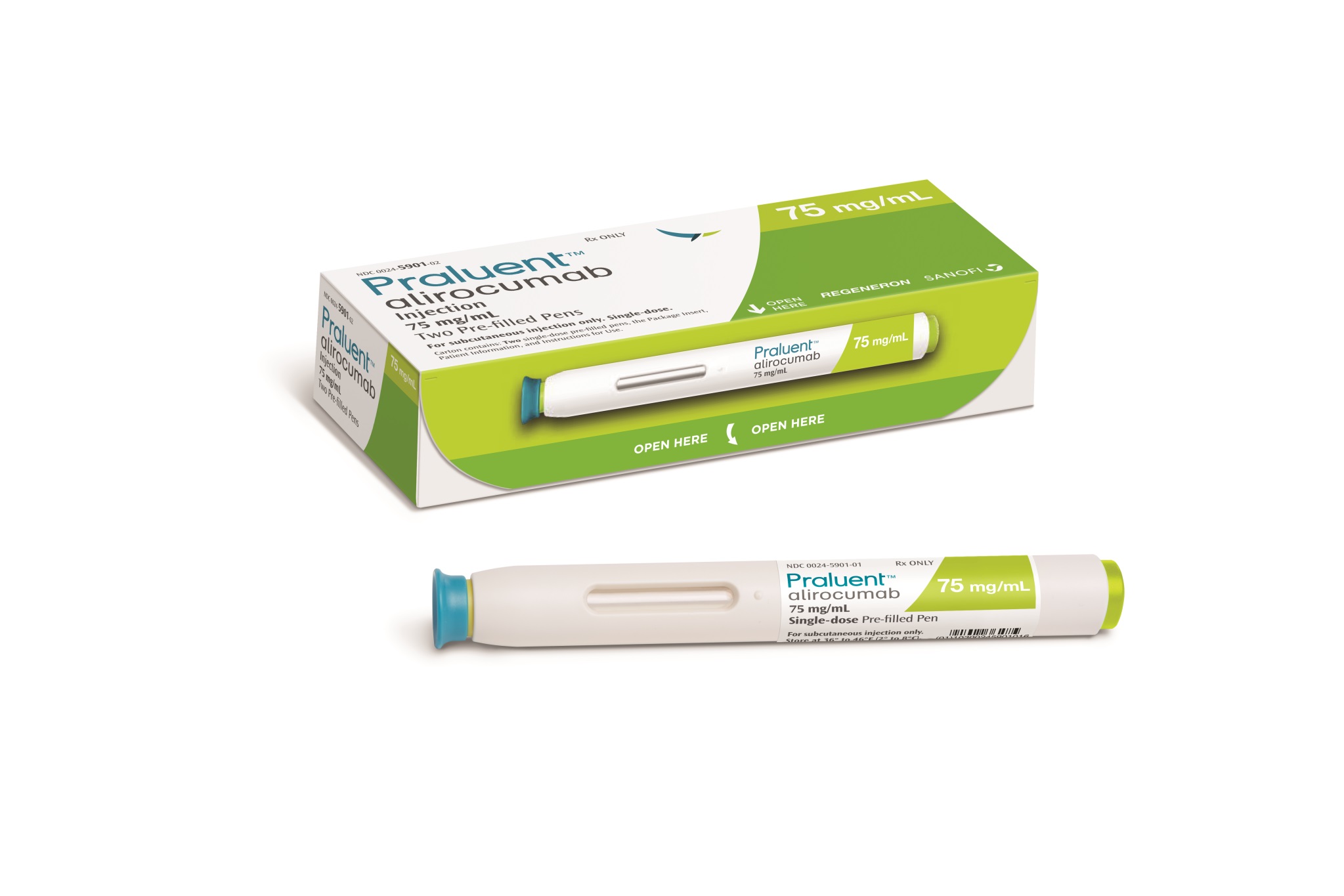 A pair of cholesterol-lowering drugs approved within one month of each other will both be covered by Express Scripts at a time when payers have become much more stringent about which therapies they will cover.
Express Scripts said Tuesday that Regeneron's and Sanofi's Praluent and Amgen's Repatha are listed on the pharmacy benefit manager's national preferred formulary.
It expects to spend $750 million on the drugs in 2016, which is far below the $20 billion in total national spending that some industry analysts had estimated, a spokesman for Express Scripts said.
Praluent and Repatha are PCSK9 inhibitors, a new class of treatments that dramatically lower LDL cholesterol levels. The new therapies are expensive—the wholesale acquisition cost, excluding discounts, for Praluent is $14,600 per year. Repatha costs slightly less, about $14,100. Generic statins can cost less than $100 each year.
David Whitrap, the spokesman, declined to disclose the negotiated prices for Praluent and Repatha but said Express Scripts was happy with the negotiated prices for both medicines and had established a cap on potential cost increases in the drug class, a new strategy for the company. "We are confident that we were able to achieve the best price possible on both drugs, without needing to exclude either," he said in an email.
The FDA in July approved Praluent as a treatment for patients with clinical atherosclerotic cardiovascular disease as well as heterozygous familial hypercholesterolemia. Repatha, approved a month later, received a similar label but was also approved to treat homozygous familial hypercholesterolemia, a rare disease.
Neither drug received an indication to treat statin-intolerant patients, a much larger group of people. With that indication, the drugs would have generated significantly more revenue. However, PBMs and insurers are concerned that physicians will prescribe the drugs off-label to those patients, a practice that Express Scripts said it plans to rein in.
The total market for the approved indications of the drugs is estimated to be between five and ten million Americans. Both therapies are administered using an injection once every two weeks or once every month.
The approvals of PCSK9 inhibitors have been closely watched, in part because payers were caught off guard by Gilead Sciences' pricing decision for its first-in-class hepatitis-C treatment Sovaldi. When Sovaldi was approved, in December 2013, it cost $84,000. The first competitor from another drugmaker didn't arrive until a year later when AbbVie's Viekira Pak received FDA approval. (Now Express Scripts says it pays less for Viekira Pak, the exclusive option on its formulary, than Western Europe does.)
As a result of the Sovaldi pricing debate, Express Scripts began discussions with Amgen and Sanofi several months ago about their clinical trials for the PCSK9 inhibitors. Both companies have publicly said they planned to negotiate with payers in good faith.
"Many companies were taken by surprise by the charge for Sovaldi," Dr. Steve Miller, Express Scripts' chief medical officer, told MM&M in September. "We feel like they heard our concerns. We were disappointed in that the announced price was on the high end of our expectations, but that's why we are now in fierce negotiations. We know we have to get those prices down."
The market may become more competitive next year. Pfizer is developing a PCSK9 inhibitor that is expected to receive approval early next summer. Additionally, Merck's CTEP inhibitor, which raises HDL and lowers LDL, may be approved in 2017.
Scroll down to see the next article