January 08, 2015
AbbVie female health drug's success hinges on safety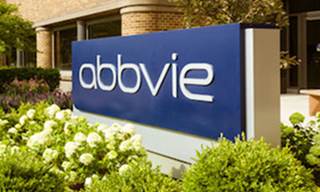 AbbVie stated Thursday that its investigational treatment for endometriosis, elagolix, saw positive top-line results from one of two Phase-III trials. Endometriosis is a disorder associated with pelvic pain during the menstrual cycle and affects one in 10 women during their reproductive years, according to estimates from the World Endometriosis Research Foundation.
AbbVie reported that elagolix met the study's expectations of reducing non-menstrual pelvic pain, but the linchpin to elagolix's success may be in its safety profile."We believe the upside commercial opportunity for elagolix is dependent on the bone impact—both for adoption and duration of therapy," Evercore ISI analyst Mark Schoenebaum wrote in an investor note Thursday morning.
AbbVie stated that patients did experience bone mineral density loss in trials, but noted that the declines were dose-dependent and that the "observed safety profile of elagolix in this Phase-III trial was consistent with observations from prior studies." This claim suggests that bone density changes were minimal, according to Schoenebaum, as "Phase-II data suggest that a vast majority of patients respond[ed] well…today's results suggest that the changes would likely be small."
Since other treatments for endometriosis are often accompanied by debilitating side effects, any entrant to the market with a stronger profile could carve out a lucrative niche. Pfizer's endometriosis treatment, Depo-Provera, features warnings on its label cautioning patients that they "may lose significant bone density," while AbbVie's Lupron Depot states in its prescribing information that patients may experience irreversible bone thinning. Generic treatment Danazol has had its use limited due to its androgenic side effects and is not recommended for long-term use.
AbbVie plans to present detailed results from this trial at a future medical conference. Peak sales for elagolix are modeled at $500 million by 2020.
Scroll down to see the next article