September 24, 2014
Acorda's $525M Civitas buy opens Parkinson's pipeline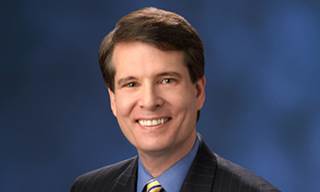 Acorda Therapeutics is plunking down $525 million in cash to buy the Ardsley, NY, biotech Civitas. The deal means Acorda's pipeline of experimental stroke, epilepsy, spinal cord injury and neuropathic pain therapies will now include experimental Parkinson's disease treatment CVT-301, which just wrapped Phase-IIb clinical trial testing. The deal also gives Acorda rights to Civitas's ARCUS technology, which supports the inhaler that goes along with the CVT-301 powder.
Civitas's treatment focuses on what are called the "OFF" episodes Parkinson's disease patients experience, which are when blood concentrations of treatments, such as levodopa, fluctuate and can cause symptoms such as tremor, stiffness and immobility to return. Acorda President and CEO Ron Cohen described CVT-301 in a statement as "a potentially transformative therapy" and estimates US sales could blow past $500 million.
It could also transform Acorda, whose line of approved drugs include the oral MS drug Ampyra (dalfampridine) which hit the market in 2010, spasticity medication Zanaflex (tizanidine) and neuropathic pain patch Qutenza (capsaicin).
Acorda has nabbed Civitas just as the private firm was making moves to go public—the Chelsea, MA, company announced a month ago that it filed its Form S-1 with the Securities and Exchange Commission, but had not yet hit upon the number of shares it was going to offer or the price range. The company has funded its progress through financing rounds and grants, such as the two it won from the Michael J. Fox Foundation between 2011 and 2013, and although Civitas told BioWorld in a 2013 interview that it was ready to go it alone, CEO and co-founder Glenn Batchelder said a little outside help would "be very helpful."
ISI analyst Mark Schoenebaum wrote in a morning research note that the deal is "an obvious strategic fit (specialty neuro)," for Acorda and that the "medical need for the new product is clearly real."
Acorda expects to file for regulatory approval by the end of 2016, and is already thinking about its marketing needs: Shoenebaum said Acorda mentioned in a morning briefing that although it does not expect to bring on a ton of new reps, it may add around 25 to its staff of around 100 sales people.
Scroll down to see the next article