May 26, 2015
ASCO preview: What's coming for lung cancer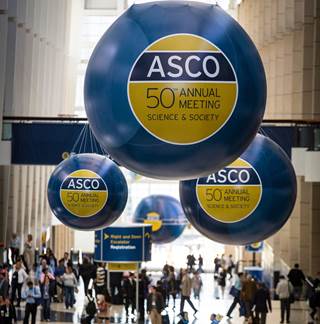 Doctors and investors will descend upon Chicago on Friday for what is expected to be one of the most important cancer-drug development conferences of the year.
Lung-cancer therapies will headline the American Society of Clinical Oncology's five-day annual meeting. Several of these drugs are on the cusp of FDA approval or close to significant label expansion. Developments signal an imminent paradigm shift in how oncologists treat the deadly disease.
Antibodies from Bristol-Myers Squibb, Merck and Roche are expected to garner significant attention as the companies present data about how this new generation of cancer therapies performs in the second-line setting and marketers look at how these drugs have begun to differentiate from one another.
Merck's Keytruda and BMS's Opdivo appear to be in the clearest horse race—with both being part of a new class of immunotherapy drugs known as PD-1 inhibitors. Keytruda became the first available PD-1 inhibitor in the US when it was approved in September to treat advanced melanoma. Opdivo became available shortly after that when it received marketing authorization in December.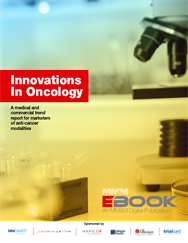 For a medical and commercial trend report geared toward marketers of anticancer modalities, click here for our latest eBook, "Innovations in Oncology."
Opdivo was approved in March as a second-line treatment in patients with squamous non-small cell lung cancer who have been previously treated with chemotherapy, an indication serving roughly 100,000 patients, according to Evercore ISI analyst Mark Schoenebaum. Merck in late April filed an additional biologics license application for Keytruda to treat lung cancer.
Schoenebaum said in a meeting preview that Evercore ISI largely views the two antibodies as similar although he noted that BMS could eventually score a broader label due to Opdivo's efficacy, showing consistent results across the non-small cell lung cancer population so far.
With a head start on the market, BMS will now look for a label expansion for Opdivo into another segment of lung-cancer patients: those with advanced non-squamous forms of the disease. The trial—known as CheckMate 057—evaluating the drug in that population was terminated in April, with researchers saying Opdivo conferred an overall survival benefit compared to those taking a common form of chemotherapy. Full data from the trial will be presented on Saturday morning.
If the results from CheckMate 057 are as positive as they're expected to be, it would be a big boon for Opdivo, significantly broadening its target patient population. In a webinar preview of the conference, Dr. Patrick Cobb, an oncologist and hematologist from St. Vincent Frontier Cancer Center, stated that the results of the study "will be critical to expanding Opdivo's label beyond the 26% of non-small cell lung cancer that is squamous...into the broader all-comers patient population."
While Keytruda and Opdivo may be comparable, one biomarker may be the key point of differentiation between the two therapies. Cancer researchers identify tumors based on their gene expression—a technique used to identify certain biological properties that could affect prognosis or how a drug will perform.
For this new wave of cancer immunotherapies, one protein, PD-L1 and its levels of expression in patients' tumors, has become a bellwether of sorts for extrapolating how effective certain therapies will be. Keytruda's data, so far, has shown longer durations of progression-free survival benefit in patients with high levels of PD-L1 expression. Roche/Genentech's antibody, MPDL3280A, which is used in combination with a chemotherapy agent, has shown a similar result in patients with high PD-L1 expression in terms of overall survival.
For that reason, Opdivo may hold a clear advantage over those two drugs as it appears to benefit patients regardless of how expressive PD-L1 is in their tumors. "Patients with greater expression had a greater overall survival [benefit]," in the CheckMate 017 trial, which evaluated Opdivo against chemotherapy, according to Schoenebaum, "but patients with less than 1% PD-L1 expression also seemed to have an [overall survival] benefit." Fifty-five percent of patients in that trial had a PD-L1 expression of less than 1%.
In Keytruda's filing for FDA approval as a treatment for lung cancer, the drugmaker disclosed that a companion diagnostic may accompany the drug. Dako North America had submitted a premarket approval application for a PD-L1 expression test.
Roche/Genentech's treatment, too, seems limited to those with high levels of PD-L1 expression. Schoenebaum noted in his analysis of the Phase-II trial—dubbed Poplar—that "there didn't appear to be a benefit in two groups," and then asked, "Is there no benefit in patients with no PD-L1 expression?" However, he cautioned that trial design could be to blame for the differences in efficacy between MPDL3280A and Opdivo.
The flood of information at ASCO will not likely end the debate about the importance of PD-L1 expression, but it's expected to better inform that discussion. "ASCO should prove informative to compare and contrast [drug analyses] and clinical benefit of each agent, informing treatment choice for near future when all agents are launched," noted Stephanie Hawthorne, senior director at Kantar Health.
Scroll down to see the next article