November 25, 2014
Bayer launches respiratory awareness contest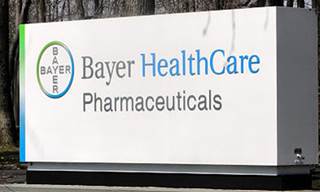 Bayer Healthcare has expanded its relationship with the Pulmonary Hypertension Association: in addition to supporting the association's awareness efforts in general, it added its first consumer engagement campaign in November, pulmonary hypertension awareness month.
Called Breathless Moments, the competition seeks to promote awareness of chronic thromboembolic pulmonary hypertension — CTEPH — from an artistic point of view. The contest requires participants to upload photos that convey "a positive moment that took their breath away." The educational part: participants have to take a CTEPH quiz before uploading an image.
Bayer's medical affairs VP, Carol Satler, told MM&M that patients "will go on for years," before being diagnosed with the disease and coping with medications for asthma or other breathing disorders before landing on the right diagnosis and treatment. Bayer's drug portfolio includes CTEPH interventions.
Ketchum handled the creative and worked under what Deputy Communications Director Jane Ward said was a tight deadline to come up with what is meant to be a fun, evocative campaign supported by social media outreach, including Twitter and Facebook. The condition is associated with patients who have had a pulmonary embolism, and although they tend to skew into the senior category, Ward said the campaign's light, youthful tone was part of the awareness hook.
"We intentionally went incredibly broad with this," she explained, noting that the tone and broad direction— breathless moments — was designed to capture the attention of "the entire community of patients and people who don't know anything about CTEPH to get engaged." She said this includes the idea that the promotion could trigger the idea among participants that, "I know someone who is short of breath."
Despite the ability to upload images straight from phones, the prize is a retro one: a billboard in the winner's home area that features the winning image. "We deliberately wanted to go old-school with this," Ward said. She added that the billboard will offer a secondary round of awareness, because the out-of-home sign will trigger another press push around the competition and CTEPH awareness.
The external campaign is also paired with an in-house effort at Bayer to help employees better understand patients. Ward said the company generally has internal awareness efforts, such as a Movember challenge that included opportunities to learn more about men's health issues. In terms of CTEPH, Bayer's efforts include bringing PHA members on-site to share the patient experience with employees. "It's an important part of employee engagement to sort of let employees know what it is [that the] company we all work for do," she said.
A winner won't be declared until late February, but 2.0 plans have already started. Ward said a physician's event is part of the 2015 plan and that Bayer is "thinking about any kind of device that uses air. Like maybe we'll go to the Thanksgiving Day parade and do the blow up and do something there."
Scroll down to see the next article