April 28, 2015
Bristol-Myers Squibb sales rise, led by Eliquis and Opdivo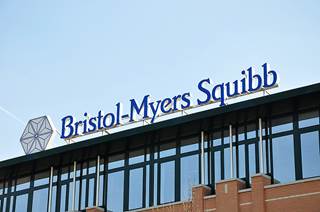 Bristol-Myers Squibb's PD-1 inhibitor Opdivo (nivolumarkeb) brought in $40 million in sales in its first full quarter, which is about half the revenue generated by the market's other PD-1 inhibitor, Merck's Keytruda, executives said during the firm's first-quarter earnings call.
Keytruda, which was approved to treat melanoma in September, had $83 million in sales in the first quarter of 2015.
The company said it has seen little payer resistance for patients seeking to use the drug for the squamous non-small cell lung cancer indication the FDA granted last month. The FDA initially approved Opdivo for melanoma four months ago.
Melanoma drug Yervoy (ipilimumab), which had $325 million in sales for the quarter, up from $271 in the year-earlier period, will remain an important cancer asset and an Opdivo-Yervoy combination could be an additional melanoma asset for Bristol-Myers Squibb, executives said.
Product sales rose 8.9% to $3.05 billion in the quarter, compared to $2.80 billion for the same year-earlier period, with total revenue rising 6% to $4.04 billion. Net earnings rose 38% to $1.19 billion, compared to $936 million.
Other strong-performing products included blood thinner Eliquis (apixaban). Sales of Eliquis more than doubled to $355 million, compared to $106 million for the same period last year.
BMS Chief Operating Officer Giovanni Caforio said the blood thinner "is a very important asset for us" and is part of a larger cardiovascular effort, a remark that echoes a strategy Amgen laid out last week. The company's pipeline indicates it has three phase-I assets, including an experimental IKur inhibitor for atrial fibrillation and a PAR4 anticlotting agent.
Scroll down to see the next article