October 01, 2011
DDR on DTC: Viagra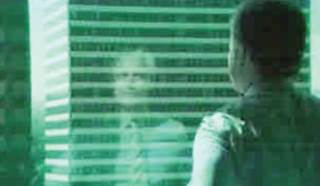 Pfizer's Viagra is a patriarch DTC. The innovations and evolution of this brand have in many ways come to define DTC itself. Over the years, Viagra and its advertising have been a lightning rod for controversy and conflict. It has been a leader for a whole new consumer marketing category and it is a multibillion-dollar blockbuster used by millions. Somehow, Viagra's new DTC campaign reminds us of all this while staying an engaging piece of advertising that refreshes the brand.
The campaign is positive, not deviating strategically from the brand's historical male-only stance compared to that of the competition, which features couples and relationships. In fact, the campaign elevates this positioning while the spots illuminate the target audience—Boomer men who "like who they are" and what they have achieved. The ad hits a bulls-eye with its easygoing yet authoritative voiceover copy linked to images of singular men enjoying themselves boating, surfing, running and driving. Overall, we see a mature brand defined eloquently by its advertising. There are no special offers or promotions. The ad conveys confidence and pushes the audience with a call to action that is cohesive to the copy narrative—not an out- of-the-blue demand.
Perhaps the most memorable thing about the ad is the music, a simple baseline beat evoking classic rock and roll. It is said that TV advertising's biggest benefit is "sight, sound and motion." Pfizer has delivered this perfectly in 60 seconds for its iconic Viagra.
Deborah Dick-Rath is SVP, healthcare, at Symphony Advanced Media, ddickrath@symphonyam.com
Scroll down to see the next article