March 20, 2009
Epiduo Gel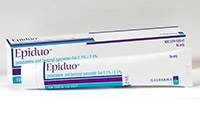 Product

Epiduo Gel
Approval Date

Dec. 8, 2008


Release Date

Currently available


Company

Galderma Laboratories


Class

Rentinoid antibacterial/keratolytic


Indication

For the treatment of Acne vulgaris in patients 12 and older.


Active Ingredient

Adapalene 0.1%, benzoyl peroxide 2.5% gel


Agency Roster

Echo Torre Lazur


Marketing Strategy/Execution

Epiduo Gel 0.1% / 2.5% is the first and only topical acne medication that combines a retinoid and benzoyl peroxide—and targets three out of the four causes of acne in a single product. The two treatments that make up Epiduo Gel include the well-tolerated retinoid adapalene, and benzoyl peroxide, a well-known antimicrobial. Clinical studies demonstrate that Epiduo Gel works better than adapalene 0.1% or benzoyl peroxide 2.5% used alone and significantly reduces acne.
Ga

lderma plans to promote these treatments to a variety of audiences.


Physician Outlook

Combination products, which offer greater convenience than multi-drug regimens, as well as the potential for lower copays, are increasingly favored for acne treatment. Galderma's Epiduo gel (adapalene) plus benzoyl peroxide) combines two standard acne treatments in a once daily formulation. With patient compliance an unmet need, physicians are likely to be receptive to this new alternative.


—Mary McBride, Associate Vice President, GfK Healthcare


Also in the Pipeline (courtesy of Adis R&D Insight)

Drug: W0265

Manufacturer: Stiefel Laboratories

Indication: Acne vulgaris

Active ingredient: W0265

Phase: III


Source: Wolters Kluwer Health


Recent MM&M Coverage
Brand Pharm
The Top 75: echo Torre Lazur


Pharmacology

Epiduo is a topical acne treatment that combines adapalene with benzoyl peroxide. Adapalene is a naphthoic acid derivative with retinoid-like properties that binds to specific retinoic acid nuclear receptors resulting in modulation of cellular differentiation, keratinization, and inflammation. Benzoyl peroxide is a highly lipophilic oxidizing agent that localizes in bacterial and keratinocyte cell membranes to exert bactericidal and keratolytic effects.


Clinical Trials

Epiduo was evaluated in two 12-week, multicenter, controlled clinical studies of similar design. At baseline, patients in both studies had between 20–50 inflammatory lesions and 30–100 noninflammatory lesions. Treatment response was defined as the percent of patients who had a two grade improvement and rated "Clear" and "Almost Clear" at week 12 based on the Investigator's Global Assessment (IGA) and mean absolute change from baseline at week 12 in both inflammatory and non-inflammatory lesion counts. In both studies, patients were randomized to one of four treatment groups: Epiduo, adapalene 0.1% monotherapy, benzoyl peroxide 2.5% monotherapy or vehicle gel. A greater reduction in the median number of total acne lesions was seen in the Epiduo groups compared to the other three treatment groups. Also, the percent of patients who had a two grade improvement and rated "Clear" or "Almost Clear" on the IGA was greater in the Epiduo groups compared to the other three treatment groups.


Adverse Reactions

Erythema, scaling, dryness, burning, stinging, contact dermatitis, skin irritation; may bleach fabrics or hair.


Adults

Apply thin film to affected areas of face and/or trunk once daily after washing. Reduce frequency or discontinue if prolonged or severe irritation occurs.


Children

Not recommended.


Precautions

Do not use on cuts, abrasions, eczematous or sunburned skin. Avoid eyes, lips, mucous membranes, sun, UV light. Increased irritation in extreme weather. Pregnancy (Cat. C). Nursing mothers.


Interactions

Caution with sulfur, resorcinol, salicylic acid, and other topical acne products. Avoid using concomitant topical irritants and waxing treated areas.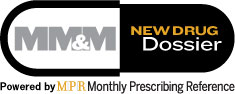 Scroll down to see the next article