November 27, 2007
Exforge 5/160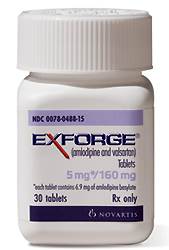 Product
Exforge 5/160

Approval Date
June 20, 2007

Release Date
August 1, 2007

Company
Novartis

Class
Calcium channel blocker (dihydropyridine) (CCB) + angiotensin II receptor blocker (ARB)

Indication
Hypertension (not for initial therapy).

Active Ingredient
Amlodipine (as besylate) 5mg, valsartan 160mg; tabs.

Agency Roster
ICC
Wishbone/ITP

Marketing Strategy/Execution
Exforge is the best drug for lowering blood pressure in those patients who need "the big drop." That's the theme of the campaign for this new combo BP drug from Novartis. A silent disease, hypertension presents a challenge to marketers in educating patients. Exforge has been shown in clinical trials to provide powerful BP control and is approved for use in patients whose hypertension is not adequately controlled on existing therapy. Integrated Communications is working on the professional promotion, while fellow IPG agency Deutsch has been engaged on the consumer side, although there is no DTC advertising yet for the brand.

The Market
Angiotensin II antagonists US sales ($000s) last 5 years
2006

$5,802,942

2005

$5,051,863

2004

$4,460,922

2003

$3,549,840

2002

$2,733,367

Source: IMS Health, Oct. 2007

Top 5 angiotensin II antagonists

Jan.-July '07 US sales ($000s)
% sales growth over Jan.-July '06

DIOVAN (Novartis)

804,474

15


DIOVAN HCT (Novartis)

712,930

22


COZAAR (Merck)

496728

5


HYZAAR (Merck)

357,513

8


AVAPRO (Bristol-Myers Squibb)

265,223

2

Source: IMS Health, Oct. 2007

Physician Outlook
Prior to its launch, about a quarter of physicians aware of Exforge intended to prescribe it as first-line therapy, according to our research, with the remainder envisioning usage primarily in the second- or third- line position. When Exforge is used, ACE inhibitors and ARBs will most often be displaced as a result.
—Mary McBride, associate VP, GfK Market Measures, Oct. 2007
Also in the Pipeline (according to Adis R&D Insights)
No competitor compounds in Phase III or pre-registration, US
Recent MM&M Coverage
Medical/Surgical Journal Ad Review
The Top 60: Pace
The Top 60: ICC
Force in the Field
The Top 50: Integrated Communications
Novartis' Exforge could get lift from Norvasc patent decision
Pfizer cuts won't force rivals to do same: Novartis CEO
Novartis gets FDA nod for blood-pressure pill
Study shows Galvus less effective than generic: Novartis
Pipeline 2007
Novartis asks FDA for Galvus review extension
Novartis readies reps for new launches
15 on the Rise
Promotional investment grows Diovan and Zelnorm brands, Novartis marketing chief says
The Top 40: Lowe Healthcare Worldwide
Product news from the 04/28/06 news brief

Pharmacology
Exforge combines two anti-hypertensive drugs that have complementary mechanisms of action: amlodipine, a calcium (Ca+) channel blocker, and valsartan, an angiotensin II (Ang II) antagonist. Amlodipine blocks the influx of Ca+ into vascular smooth muscle and cardiac muscle, with a greater effect on vascular smooth muscle. It is a peripheral artery vasodilator that causes a reduction in peripheral vascular resistance and a reduction in blood pressure. Valsartan blocks the vasoconstrictive and aldosterone-secreting effects of Ang II by blocking its receptor sites in vascular smooth muscle and the adrenal gland.
Clinical Trials
In a placebo-controlled study, 1018 patients with mild-to-moderate hypertension were given three combinations of amlodipine + valsartan, or amlodipine alone (5mg), valsartan alone (80, 160, or 320mg), or placebo. At week 8, the combination treatments (doses of 5/80, 5/160, 5/320mg) were significantly better than their monotherapy components in the reduction of diastolic BP and systolic BP.
In a placebo-controlled study, 1250 patients with mild-to-moderate hypertension were given treatments of two combinations of amlodipine + valsartan (10/160 or 10/320mg), amlodipine alone (10mg), valsartan alone (160 or 320mg), or placebo. At week 8, the combination treatments were shown to be significantly better than their monotherapy components in reducing diastolic and systolic BP.
Adverse Reactions
Peripheral edema, nasopharyngitis, upper respiratory infection, dizziness; rare: orthostatic hypotension, postural dizziness.
Adults
Usual maintenance: 1 tab daily. May switch from both components taken separately to same dose in Exforge. Dose-limiting effects of either component taken separately: may switch to Exforge with a lower dose of that component; if inadequate response after 3–4 weeks, may titrate to max 10/320mg per day. May switch patients not controlled on any dihydropyridine CCB alone or ARB alone to Exforge.
Children
Not recommended.

Precautions
Correct hypovolemia before starting (may need to reduce diuretic) or monitor closely for hypotension. Severe heart failure (HF) (if renal function depends on renin-angiotensin-aldosterone system). Severe obstructive coronary disease. Recent MI. Severe aortic stenosis. Hepatic or severe renal impairment. Renal artery stenosis. Dialysis. Surgery. Pregnancy (Cat. C in 1st trimester, Cat. D in 2nd and 3rd trimesters). Nursing mothers: not recommended.
Interactions
Concomitant K+ supplements, K+ sparing diuretics, K+ containing salt substitutes may lead to hyperkalemia and, in HF patients, increased serum creatinine.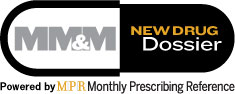 Scroll down to see the next article