November 30, 2012
FDA reaffirms its oversight of press materials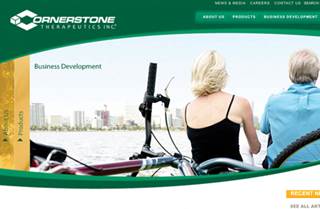 The FDA issued a rare untitled letter concerning a pitch letter—a reminder that the agency does not consider press materials to be exempted from its oversight.
The target of the Oct. 31 letter was Cornerstone Therapeutics, which put out a press release for Curosurf, indicated for rescue treatment of premature infants experiencing Respiratory Distress Syndrome. The agency said the pitch letter was false and misleading due to omission of risk info and presentation of unsubstantiated superiority claims—standard objections. However, as the FDA Law Blog put it, "What makes this letter noteworthy is that the promotional materials complained about included a letter to the media pitching a story about Curosurf (a "pitch letter") that included an attached press release."
FDA has scrutinized press materials as a promotional tool in the past, notes Ilyssa Levins of the Center for Communication Compliance. Press materials were at the center of the wire fraud case around InterMune's Actimmune in 2008. CEO Scott Harkonen was sentenced to six months home confinement and a $20,000 fine in that cases.
"The letter is consistent with existing policy," said Levins. "What's interesting is that regulatory compliance savvy for PR professionals has been an evolutionary process. The pitch letter is the last bastion of that."
Scroll down to see the next article