November 24, 2014
FDA tempers opioid approval impact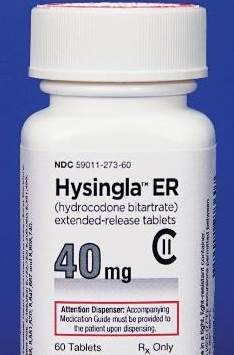 The FDA chased its November 20 approval of Purdue Pharma's abuse-deterrent opioid Hyslinga ER with a note of caution: '"The drug's abuse-deterrent properties are expected to reduce — but not totally prevent — abuse," the FDA's director of the Center for Drug Evaluation and Research, Janet Woodcock, wrote on the agency's Voice of the FDA blog on Thursday.
Woodcock's post also sought to head off criticism about the agency's continued approval of opioid drugs. Among her talking points: that extended-release opioids, like Hyslinga and Zogenix's Zohydro ER, do have higher amounts of hydrocodone, but that "it would be misleading to suggest these products are stronger than other opioids on the market," because these extended release formulations are intended to release the drug over a longer period of time, as opposed to immediate-release opioids which release over a shorter timeframe.
The director also wrote that approvals will continue as long as information about doctors, patients and prescription opioids indicates a need "for additional choices of medicines."
The agency triggered an avalanche of criticism after last year's Zohydro approval, because the drug's formula does not try to foil abuse. Adding to the anger was the background of an increasingly widespread story about abuse rates which have plagued local communities so much so that two California counties and the city of Chicago have filed lawsuits against painkiller manufacturers alleging deceptive marketing practices.
Painkiller marketing and education materials have come under scrutiny for some time, including the Senate's 2012 look into the publication Responsible Opioid Prescribing: a Clinician's Guide, published by the Federation of State Medical Boards, which has been criticized for providing information that is not based on science.
Woodcock also reinforced a point she made earlier this month, which is that opioids will continue to be part of the prescription marketplace, and that it is going to be a while until abuse-deterrent formulas move past the "infancy stage,"
She also acknowledged in her post that science will not necessarily be a cure-all. "The development of abuse-deterrent opioids is only one of many elements of the FDA's overall approach, which includes provider and patient education [and] close monitoring of approved opioids."
Scroll down to see the next article