April 17, 2015
Five things for pharma marketers to know: Friday, April 17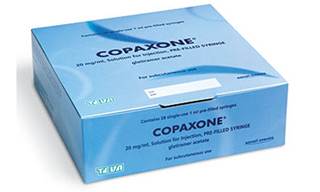 The FDA approved the first generic version of Copaxone, the pricey multiple sclerosis treatment that has generated billions of dollars in sales for Teva and the most commonly prescribed MS drug. It's unclear when Novartis subsidiary Sandoz will bring the generic therapy to market, according to The New York Times. Teva's patent for Copaxone lasts until Sept. 1. A federal appeals court invalidated the patent last year but the case is currently being reconsidered by an appellate court. Sandoz also said it named its generic drug Glatopa, a move that suggests the company may actively market the drug rather than rely on pharmacy substitution.
AstraZeneca's experimental lung-cancer drug delayed disease progression by more than a year, Reuters reported. The company is expected to seek FDA approval for AZD9291 by June. Once approved, the therapy could bring in as much as $3 billion a year in sales.
The FDA issued an unusual public notice about an experimental treatment for amyotrophic lateral sclerosis. The drug in question, GM604, is being developed by Genervon, which in February requested that the agency grant the therapy accelerated approval. The FDA on Friday asked Genervon to release data from a completed trial.
John Castellani said he will step down as president and CEO of PhRMA, which he has led since 2010. A search for a replacement is under way. Castellani, former CEO of the Business Roundtable, took over at PhRMA following the departure of Billy Tauzin, who left the trade group a month before the Affordable Care Act was signed into law.
Forbes looks back at the marketing and media coverage of Merck's Zetia, a cholesterol-lowering drug. A 11-year study released last year found that patients taking Zetia and Zocor had a reduced risk of heart attacks and strokes, prompting Forbes's Matthew Herper to question his past coverage and the failure of the drug's manufacturers to conduct large-scale studies. "Merck and Schering-Plough failed at their job as a drug companies, not only because more, better-designed studies would have protected them from criticism, but because if they had done them the market for Zetia could have been astronomically big," he wrote.
Scroll down to see the next article