August 07, 2015
Five things for pharma marketers to know: Friday, August 7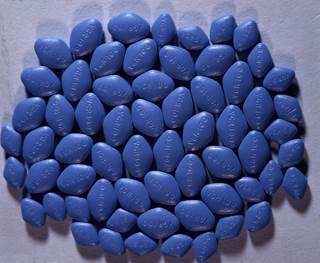 CVS Caremark dropped 31 drugs from its 2016 formulary, including erectile-dysfunction drug Viagra, multiple-sclerosis treatments Avonex and Plegridy and weight-loss therapy Qsymia, according to The New York Times. Express Scripts, the nation's largest pharmacy benefit manager, also plans to exclude a number of drugs. The exclusions highlight the increasingly competitive role of formularies in providing access to prescription drugs.
Sanofi signed an agreement to partner with Evotec to develop stem-cell treatments for diabetes, Reuters reported. The goal is to bring therapies to market that reduce or eliminate the need for insulin injections.
Primary-care physicians may be hesitant to prescribe Truvada as a preventative treatment for HIV, according to MedPage Today. Another reason limiting adoption is a price tag that is prohibitive to some patients.
In an effort to fight back against a takeover by Horizon Pharma, Depomed said in a letter that the proposal undervalues the company. Horizon first offered to acquire Depomed for $3 billion in early July. The proposed deal is under discussion at a time when the pharmaceutical market is rapidly consolidating.
ICYMI: IBM said it will buy Merge Healthcare for about $700 million in a deal that will give IBM access to the medical-image company's clients, which include clinical-research institutes, pharmaceutical companies and healthcare sites, according to The Wall Street Journal.
Scroll down to see the next article