February 27, 2015
Five things for pharma marketers to know: Friday, February 27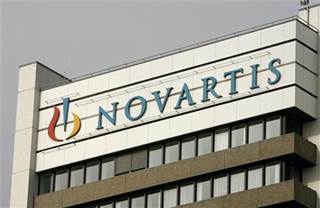 Novartis's heart failure drug LCZ696 came under scrutiny in the European Heart Journal, which cautioned that neprilysin inhibitors like LCZ696 "may accelerate" progression of Alzheimer's disease, according to the Wall Street Journal. Novartis reportedly plans to change certain parameters of the trial to help address those concerns. The Journal wrote that the experimental heart failure drug inhibits an enzyme "that fights sticky plaques in the brain [that] could…increase the risk of developing Alzheimer's, if taken on a long-term basis."
Gilead Sciences' pre-tax foreign income has surged faster than its foreign sales, according to Bloomberg, which suggests the company is moving intellectual property overseas due to more favorable tax treatments outside the US. The news service wrote that Gilead is earning more in non-US profits than it recorded in non-US sales and subsequently is likely shifting "valuable intellectual property to low-tax countries and paying about 5% in taxes on its foreign income," according to Robert Willens, an independent tax consultant cited by Bloomberg.
Bristol-Myers Squibb on Thursday reported that the drug combination of daclatisvir and Gilead's Sovaldi cured 97% of patients (149 of 153) with hepatitis C in a Phase-III clinical trial. BMS stated that the investigational combo cleared the virus across genotypes 2, 3 and 4 as well as in those who were co-infected with HIV. The drugmaker presented the new data from its HCV regimen at the Conference on Retroviruses and Opportunistic Infections.
The Centers for Disease Control and Prevention expanded routine recommendations for Gardasil 9, Merck's HPV vaccine. The vaccine is now recommended for nine- to 21-year-old males and females aged nine to 26 years old after a vote during an CDC advisory committee on immunization practices. Still, Gardasil 9 is "not approved by the [FDA] for use in males 16 years of age and above," Merck said, effectively creating a five-year window where the CDC recommends the vaccination without FDA approval for use in that male age group.
The Centers for Disease Control and Prevention also recommended meningitis B vaccines for people aged 10 to 25 years old who are at risk for the infection, an estimated 300,000 to 350,000 people, Reuters reported Thursday. Pfizer and Novartis both criticized this patient population as too narrow, according to the news service. The FDA granted approval to Novartis's Bexsero and Pfizer's Trumemba, both vaccines for meningitis B, in the past three months.
Scroll down to see the next article