January 30, 2015
Five things for pharma marketers to know: Friday, January 30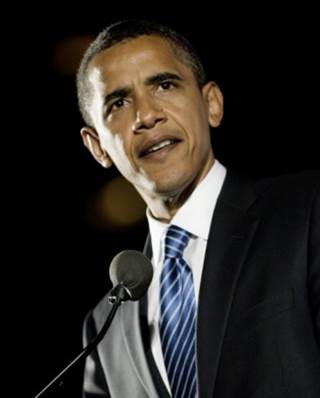 President Obama wants $215 million for his "precision medicine" initiative. MIT Technology Review reports that the proposal includes reviewing one million genetic profiles and that an additional $130 million is wanted to study how environment and lifestyle influence genetic expression. The president is going into greater detail about the plan this morning, but the New York Times reports that the goal includes establishing a research consortium that will include data sources as varied as lab results, information culled from medical records and information about patient habits (like smoking). The Wall Street Journal notes that the proposal looks like it could move through Congress because Republicans and Democrats have supported more research at the National Institutes of Health, which will receive most of the proposed funding.
Valeant is leading the bids to scoop up bankrupt pharma manufacturer Dendreon. Valeant announced the $296-million cash bid Thursday evening. The proposal would give Valeant full rights to the infusion prostate-cancer medication Provenge and manufacturing facilities. Evercore ISI analyst Umer Raffat wrote in a Friday summary that the "price point seems financially savvy." He noted that Dendreon was dragged down by the high cost of goods to create the immunotherapy, high SG&A and R&D costs, and debt. He wrote that Valeant could double the deal's value if it managed to slash $100 million from SG&A, even if sales stay flat at $300 million.
Biogen Idec has teamed up with Fondazione Telethon and Ospedale San Raffaele — both based in Milan — to create gene therapies for hemophilia A and B. BioCentury reports that the agreement includes a $5-million upfront payment to the San Raffaele Institute for Gene Therapy in exchange for global and commercial development rights to one program for each hemophilia category. Biogen told BioCentury the project seeks to induce liver cells to produce blood-clotting factors.
A Health and Human Services report highlights just what may be behind adult non-adherence. The agency said that adults 18 and older have been scrimping on medication costs through a variety of strategies, including skipping doses, delaying refills and using alternative therapies. Just over 15% said they asked doctors for lower-priced medications.
Roche's maligned Tamiflu anti-viral may have merit. University of Michigan researchers found that the drug can reduce the misery by about one day and cut the risk of respiratory complications associated with the flu by about 44%. The drug has been previously criticized as ineffective.
Scroll down to see the next article