July 17, 2015
Five things for pharma marketers to know: Friday, July 17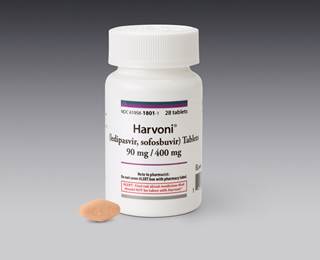 Gilead Sciences will start limiting enrollment in its financial assistance to patients seeking to obtain Sovaldi or Harvoni, its pricey hepatitis-C treatments, according to The Wall Street Journal's Pharmalot blog. The drugmaker said that some payers that are receiving discounts on the therapies are continuing to restrict patient access to the drugs. The launch of the expensive new drugs, and ensuing patient demand, has made Sovaldi in particular the poster child for the national discussion about drug pricing.
Biogen reported a second case of progressive multifocal leukoencephalopathy, a rare neurological disorder, related to the use of its multiple-sclerosis drug Tecfidera, according to MedPage Today. The adverse event was not fatal. The company told MedPage Today that it does not expect the FDA to make any changes to the drug's label. Earlier this year an analyst said the PML cases are not likely to impact Tecfidera sales.
Valeant said it will buy Egyptian drugmaker Amoun Pharmaceutical for $800 million, expanding its deal spree into the Middle East for the first time, according to Bloomberg Business. Valeant makes animal-health products as well as drugs that treat high-blood pressure and antibiotics.
The Senate passed a bill that would reauthorize legislation from 2009 that allows participants in clinical trials for rare diseases to earn up to $2,000 in compensation without having to report it as income. The Cystic Fibrosis Foundation, a proponent of the Ensuring Access to Clinical Trials Act, said the bill prevents patients from having to choose between access to government healthcare benefits or participating in trials.
ICYMI: GlaxoSmithKline's "Big Bad Cough" campaign for its whooping-cough vaccine is facing scrutiny online. The campaign, which launched in April and uses a Little Red Riding Hood and Big Bad Wolf–based storyline, tells grandparents to get vaccinated in order to prevent their grandchildren from getting whooping cough. Separately, an online petition is pushing GSK to pull the ads because they demonize wolves.
Scroll down to see the next article