July 24, 2015
Five things for pharma marketers to know: Friday, July 24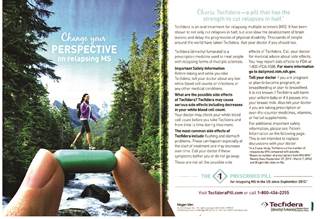 UnitedHealth Group said it is pushing drugmakers to provide refunds when therapies don't work for patients, according to Bloomberg Business. OptumRx, the company's pharmacy benefits manager, developed a deal with Gilead Sciences to tie payments for the company's hepatitis-C drugs, Sovaldi and Harvoni, to how well they perform in patients. Similar deals are in the works for PCSK9 inhibitors—the FDA is expected to announce its decision on Sanofi's and Regeneron's PCSK9 inhibitor, Praluent, on Friday—as well as for treatments for multiple sclerosis and rheumatoid arthritis.
The European Medicines Agency recommended Praluent for approval, Reuters reported. Amgen's Repatha, which is not yet approved in the US, also received a recommendation from the EMA and was approved by the European Commission this month. Both drugs are part of a new class of cholesterol-lowering treatments called PCSK9 inhibitors and are expected to each generate more than $2 billion in sales by 2020. Praluent was developed by Sanofi and Regeneron.
Biogen lowered its full-year guidance and revised sales expectations for its multiple-sclerosis drug, Tecfidera, causing shares to plunge 11% in premarket trading, MarketWatch reported. Tecfidera still reported a 26% increase in sales to $883 million in the second quarter of 2015, but the quarterly growth rate was far lower than the 63% boost in revenue Biogen reported in the first quarter. A patient taking Tecfidera died last year after developing a rare brain infection, which prompted the FDA to issue a warning.
Anthem said it will buy Cigna for $48.4 billion in a deal that highlights the growing pressure faced by US health insurers to better negotiate with hospital systems and drugmakers, according to The Wall Street Journal. The transaction will combine the second- and fifth-largest insurers. Aetna recently announced plans to buy Humana for $34 billion.
A new study said most patients may not benefit from end-of-life chemotherapy and late-stage treatment may worsen their quality of life when compared to patients who forgo such treatment, The New York Times reported. The study, published in JAMA Oncology, looked at adult patients expected to live six months or less. Some oncologists cautioned against making general rather than individual chemotherapy advice to patients.
Scroll down to see the next article