July 31, 2015
Five things for pharma marketers to know: Friday, July 31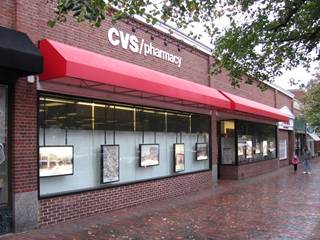 A Phase-III trial evaluating an Ebola vaccine developed by Merck and NewLink Genetics showed the drug, rVSV-ZEBOV, to be highly effective against the deadly virus. The vaccine was 100% effective when tested on 4,000 people who had been in close contact with Ebola patients in Guinea. The study was published in The Lancet.
CVS has been accused of overcharging insurers for generic drugs. The suit alleges that CVS submitted claims to insurers with inflated prices, The Associated Press reported. "We've seen people who pay $20 for a 30-day supply as their copayments on a drug that was $11.99 for a 90-day supply had they been in the (discount program)," Kristen Broz, an attorney with the firm that filed the suit, according to the AP.
Eisai agreed to collaborate with Halozyme Therapeutics to evaluate two of the companies' oncology medicines to treat certain kinds of metastatic breast cancer. The two drugmakers will test Eisai's Halaven (eribulin) and Halozyme's investigational drug PEGPH20 as a treatment in first-line breast cancer.
The FDA approved Bayer's Finacea (azelaic acid), a topical treatment for mild to moderate rosacea. The drug is expected to be available beginning in September. The drug showed greater reductions in inflammatory lesion count compared to the placebo after 12 weeks.
Even though they cure hepatitis C, Gilead Sciences' Sovaldi and Harvoni are unlikely to run out of suitors anytime soon, Bloomberg Business wrote. Gilead's drugs have treated about 130,000 patients in the US, compared to the 10,000 patients treated by AbbVie's Viekira Pak, by Bloomberg estimates. The Centers for Disease Control and Prevention estimates there are three million people in the US with the disease.
Scroll down to see the next article