June 12, 2015
Five things for pharma marketers to know: Friday, June 12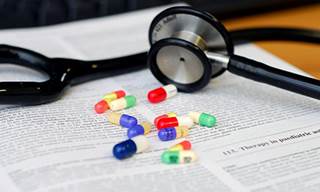 PhRMA filed an amicus brief on Thursday in support of Amarin's lawsuit against the FDA arguing that the drugmaker should be allowed to share off-label information about its fish-oil product Vascepa. Amarin sued the FDA arguing that the First Amendment protects its right to share such information. PhRMA's brief describes current FDA regulations as "vague, inconsistent and [with] unjustifiable limits."
Public Citizen said the FDA wrongly expanded the indication for Vanda's sleep disorder drug Hetlioz, arguing that the drug is only approved to treat non-24-hour sleep-wake disorder in blind people and not all patients with the disorder, Reuters reported. The consumer watchdog requested that the agency revise the label.
An FDA advisory panel unanimously recommended the agency approve GlaxoSmithKline's mepolizumab, an add-on treatment for adults with severe asthma. But panel members voted against approving the treatment for teens. GSK's respiratory business generated a third of its total revenue but sales are flagging and US respiratory product sales fell 22% in the first quarter of 2015.
Merck partnered with Boston Children's Hospital to develop a baseline profile of people suffering from insomnia using data from Twitter, finding that patients with sleep disorders may have a greater risk of psychosocial issues. The researchers studied about 900 Twitter users who tweeted about sleep, sleep medications or aids, or hashtags such as #cantsleep. One researchers described the findings as preliminary but say "they suggest that social media can be a useful addition to our toolkit for studying the patient experience and behavioral epidemiology of sleep disorders."
The pharmaceutical industry is expected to decrease its spending on advertising next year by 1.7% to $21 billion even as global ad spending across sectors will likely increase by 4%, according to a report from Schonfeld & Associates. Advertising spending increase across all industries for 2016 is modest, according to comments made by the report's author to Advertising Age.
Scroll down to see the next article