June 19, 2015
Five things for pharma marketers to know: Friday, June 19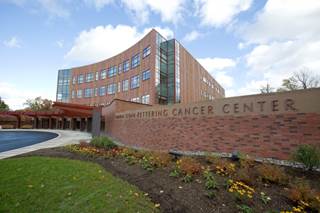 Teva Thursday came out the loser in a patent case for its top-selling MS drug Copaxone, paving the way for generics makers to begin offering their versions, Reuters reported. The ruling came from the US Court of Appeals for the Federal Circuit, which has ultimate say in patent cases. The court had ruled against Teva previously but that ruling was vacated by a US Supreme Court ruling that the lower court had taken an improper approach, sending the dispute back to the appeals court. Reacting to the 2-1 ruling, a Teva spokesman told Reuters, the company is "committed to pursuing all legal pathways, including seeking further appellate review."
Oncologists at Memorial Sloan Kettering Cancer Center have developed an interactive calculator to determine what cancer drugs should cost, reported The Wall Street Journal. The tool can look at the cost of more than 50 cancer drugs in relation to their side effects and the amount of extra life they provide. Taking such factors into consideration can produce a price for a given drug that is lower than its market price, the Journal explained. "Right now, manufacturers have total price control, and total control of prices has led to irrational pricing behaviors," Dr. Peter Bach, leader of the calculator project and director of the hospital's Center for Health Policy and Outcomes, told the paper. The calculator is seen as the latest effort by doctors to get drugmakers to rein in prices.
Gilead has suffered a patent setback in China for a version of its $1,000-a-pill hepatitis C drug Sovaldi. China rejected Gilead's efforts to obtain a patent for what's known as the prodrug, an inactive form of Sovaldi that converts into a chemically active compound once in the body, Reuters reported. Gilead still holds a Chinese patent for the base compound in Sovaldi.
German drug giant Bayer plans to invest an unprecedented $4.54 billion (4 billion Euros) in R&D in the coming year, its chief executive Marijn Dekkers told the German newspaper Bild. "That is more than ever before. The development of our new blood thinner Xarelto alone cost 2.2 billion euros," he said.
Opponents of a California proposal to eliminate the personal and religious belief exemption for children to be vaccinated are pointing accusing fingers at drugmakers as the major behind-the-scenes backers of the measure. The Pharmaceutical Research and Manufacturers of America (PhRMA) responded that it is not taking a position on the bill. "We aren't pushing this bill behind the scenes," Priscilla VanderVeer, PhRMA senior director for communications, told the Sacramento Bee. The group does back vaccinations as sound public health policy, she said. The bill was prompted by a measles outbreak last December that began at Disneyland and affected more than 100 children in the United States and Mexico. Several California counties have high concentrations of unvaccinated children because of parental concerns about vaccination side effects.
Scroll down to see the next article