March 20, 2015
Five things for pharma marketers to know: Friday, March 20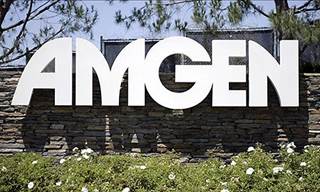 A federal judge ruled against Amgen's request to block Novartis from selling a lookalike version of its cancer drug Neupogen, The Wall Street Journal reported. The order comes two weeks after Novartis received FDA approval to sell Zarxio, the biosimilar version of Neupogen and the first biosimilar to be approved in the US. An Amgen claim that Novartis infringed on Amgen's patent could still go to trial.
An FDA advisory panel recommended that GlaxoSmithKline's Breo Ellipta should be approved for adults with asthma, but it voted against approving the drug for use in children between the ages of 12 and 17 years old, according to Reuters. Breo Ellipta is currently approved to treat chronic obstructive pulmonary disease. Children make up about 10% of the total eligible population for the drug.
AstraZeneca may be vulnerable to another takeover bid if the drugmaker can't demonstrate revenue growth, an analyst for Mirabaud Securities told Bloomberg News. Pfizer attempted to acquire AstraZeneca last year. Of concern to analysts is AstraZeneca's lung-cancer drug, which is expected to be the fourth therapy in a new class of drugs to receive FDA approval. "If you're [the] fourth mover, unless you have something really significant as an advantage, it's difficult to see how you compete," the analyst said.
In other AstraZeneca news, the company plans to partner with Daiichi Sankyo to sell constipation drug Movantik, which was approved by the FDA in September, Financial Times reported. The US launch is expected to kick off in early April. The co-commercialization deal is worth up to $825 million.
Eli Lilly formed a collaboration with Shanghai-based Innovent Biologics to develop at least three cancer drugs, reported The Wall Street Journal. The news outlet described the deal as one of the "broadest collaborations to date between a large Western drugmaker and a Chinese biotechnology company" and "a sign of the pharmaceutical industry's interest in the Chinese market despite recent growing pains."
Scroll down to see the next article