May 29, 2015
Five things for pharma marketers to know: Friday, May 29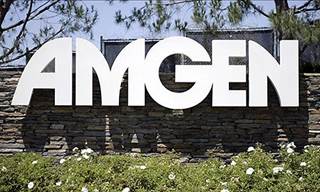 Amgen is reportedly taking an aggressive strategy to prove to insurers and pharmacy benefit managers that its experimental cholesterol-lowering drug Repatha provides short- and long-term benefits, Bloomberg Business reported. The company began pricing discussions with payers last year to ward off a potential negative response to the entrance of a highly priced drug. This is in response to the criticism directed at Gilead Sciences for its handling of the $84,000 price tag for hepatitis-C drug Sovaldi, which launched in late 2013. An Express Scripts spokesperson told MM&M in March that it had been fielding requests from multiple drugmakers to discuss the issue of pricing.
Otsuka Pharmaceutical lost a lawsuit that sought to prevent the FDA from allowing generic versions of Abilify, its blockbuster antipsychotic drug, Reuters reported. The FDA had announced in April that four generic drugmakers had received approval to market generic versions of the drug.
US healthcare and pharmaceutical companies continue to primarily invest in TV and print advertising but digital advertising is on the rise, according to a new report from eMarketer. The research firm predict that healthcare and pharma marketers will spend $1.64 billion on paid online and mobile advertising this year, up from the $1.43 billion it spent in 2014.
The FDA approved Pfizer's Rapamune (sirolimus) to treat a rare lung disease that usually affects women of childbearing age. An estimated two to five women per million are known to have lymphangioleiomyomatosis. Rapamune is the first drug to treat the disease although it's been on the market since 1999 when it was approved to help address organ rejection in patients receiving kidney transplants. It now has an orphan-drug designation.
Amgen and Merck expanded a collaboration to test Amgen's investigational drug talimogene laherparepvec, commonly known as T-Vec, with Keytruda, Merck's closely watched PD-1 inhibitor, in patients with metastatic squamous cell carcinoma of the head and neck. The companies also said that they plan to conduct a randomized trial testing the two cancer therapies in patients with metastatic melanoma.
Scroll down to see the next article