November 21, 2014
Five things for pharma marketers to know: Friday, November 21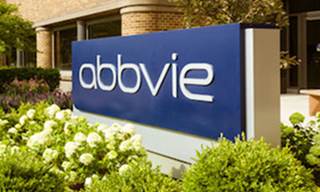 The European Medicines Agency has updated its conflict of interest policy. BioCentury reports that the regulatory groups's new guidelines bar former pharmaceutical executives from participating in "agency activities for any medical product for which the company holds marketing authorization." The same rule applies to employers who were lead contacts for a given company's drug.
AbbVie's oral hepatitis C drug Viekirax – a three-part combination of ombitasvir, paritaprevir, ritonavir—claimed an OK from the European Medicines Agency. The endorsement kicks the drug over to the European Commission, which is expected to vote yea or nay on the drug early next year. AbbVie's oral is anticipated to be an inflection point for the US market. The oral is more onerous in terms of dosing, compared to newcomers like Gilead's Sovaldi and Harvoni, which have drawn attention for their prices and cure rates, but expectations are that AbbVie will win over payers with pricing.
Market research firm Context Matters wrote in a blog post Thursday that its observing a trend in the UK watchdog's decision making in oncology. "Over time, it seems like NICE is replacing 'recommend with restriction' decisions with 'do not recommend' decisions for oncology reviews," the company divulged, saying, that "NICE appears to be substituting negative decisions for restricted recommendations."
Novartis won European support for its moderate-to-severe plaque psoriasis treatment Cosentyx (secukinumab), Bloomberg tell us. The European Medicine Agency's Committee for Medicinal Products for Human Use recommended approval of the drug for use in adult patients. The European Commission often follows the committee's advice. The drug will compete with Amgen's Enbrel and could rake in more than $1 billion in yearly sales, Bloomberg says.
NewLink Genetics is in talks with Merck to scale up production of NewLink's experimental Ebola vaccine. Boomberg reports Merck's Vero production technology could be used to boost manufacturing capacity for the vaccine currently in safety trials. Already used to make the children's vaccine RotaTeq, the production technique uses cells from African green monkeys to produce vaccines. With a manufacturing assist, NewLink has said it could produce 12 million doses by April depending on the amount of vaccine necessary to generate an immune response.
Scroll down to see the next article