October 24, 2014
Five things for pharma marketers to know: Friday, October 24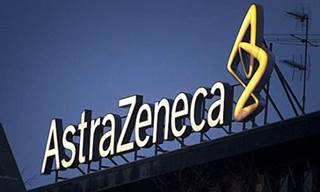 AstraZeneca appears to be ditching the antibiotics business. The Wall Street Journal says this reported maneuver comes despite having what is generally regarded as "the strongest antibiotics pipeline in the pharmaceutical industry." The WSJ attributes the rumor to a blog post by an industry consultant who noted that AstraZeneca has told the division's R&D employees to seek work elsewhere. In its response to the Journal, AZ called the blog post "speculative," while also noting, "we have previously said on a number of occasions that we would take an opportunity-driven approach in our non-core therapeutic areas of infection and neuroscience."
#norovirus, the fast mutating virus, just like a Frankenvirus! Every few years a new pandemic strain emerges. pic.twitter.com/sESqmDrriY

— NoroCORE (@NoroCORE) October 10, 2014
North Carolina State University is using cuddly social media images to spread awareness about norovirus season and how to avoid the virus that sickens around 20 million people a year. The university is part of the Department of Agriculture-National Institute of Food and Agriculture Food Virology Collaborative —aka NoroCore. The group focuses on a new health issue each month. The October norovirus push includes plush toys dressed as E.coli, or Frankenstein, and includes awareness tweets like "#norovirus, the fast mutating virus, just like a Frankenvirus! Every few years a new pandemic strain emerges."
A New York Doctor has tested positive for Ebola. Craig Spencer traveled to Guinea with Doctors Without Borders to treat Ebola patients and returned to New York on October 17. He had been doing the recommended routine health assessments that medical professionals are advised to take and contacted authorities Thursday, telling them he had a 103-degree fever. The New York Times says his fever was really 100.3. New York officials say the risk of his infecting others is low — patients become contagious when symptomatic, not before — but news of a NY case comes at the same time that Mali now has a reported case of the virus. Bloomberg reports that this makes the country the sixth in West Africa to report a case of the virus that has infected almost 10,000 this year and killed around 4,900.
The FDA announced Friday that it has approved Baxter's Obizur for treating bleeding episodes in adults with acquired hemophilia A. Acquired hemophilia A is usually related to other medical conditions or health problems, such as cancer, use of certain medications or pregnancy. The drug is expected to be launched in the US in the coming months, while still under review by European and Canadian authorities. Obizur had received orphan drug designation from the FDA.
Medivation will license exclusive global rights from biotechnology firm CureTech for its late-stage anti-PD-1 antibody, pidilizumab, the drugmaker announced Friday. Per the deal, Medivation will be responsible for all development, regulatory and commercial activities for the drug in all indications, including oncology. CureTech will supply the antibody to Medivation over the next three years. CureTech will receive $5 million up front, and meeting other milestones could raise the total received by the biotech to $85 million.
Scroll down to see the next article