April 13, 2015
Five things for pharma marketers to know: Monday, April 13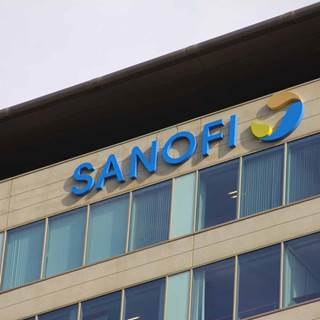 Sanofi will not discount Toujeo, its newly approved insulin for type 1 and type 2 diabetes. Sanofi's head of diabetes, Pierre Chancel, told Bloomberg News that "there is no reason to giver higher rebates. Toujeo is an improvement on something that is already great. We don't necessarily need to compare it to Lantus." Lantus, which went off patent two months ago, accounts for a fifth of Sanofi's total sales. While Toujeo showed lower rates of hypoglycemia in clinical trials, these findings were absent on the FDA-approved label it was granted in February. This could make it more difficult for Sanofi to differentiate its product in a competitive and lucrative treatment landscape.
Novartis will present new data on oral multiple sclerosis treatment Gilenya and new methods it's using to assess the impact of relapsing forms of the disease at the American Academy of Neurology's annual meeting on April 18. The drugmaker plans to show how adding brain shrinkage to an existing tool that measures MS disease activity allows for a more accurate prediction of future disease progression.
The National Institute of Allergy and Infectious Diseases is sponsoring a Phase-II clinical trial to see if a Roche rheumatoid arthritis drug, Actemra (tocilizsumab), has applications in type 1 diabetes. Researchers believe the drug may be able to stop patients' bodies from attacking beta cells, which would result in better glucose control. The study will evaluate if Actemra can prevent or delay the destruction of these beta cells. Actemra's patent is set to expire later this year.
Insurers are pushing back on the "Angelina effect," which is the rise in demand for genetic testing after actress Angelina Jolie wrote about her decision to have a double mastectomy in The New York Times. Aetna, Anthem and Cigna are declining to pay for multigene panel tests, saying they're unproven and could lead to unnecessary care, according to Reuters, which notes the new tests can cost between $2,000 and $4,900.
Takeda appointed Ramona Sequeira as the new president of its US business unit. Sequeira will report to Christophe Weber, president and CEO of Takeda. Sequeira previously served at Eli Lilly as vice president.
Scroll down to see the next article