August 03, 2015
Five things for pharma marketers to know: Monday, August 3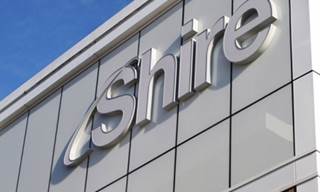 Shire said it will buy Foresight Biotherapeutics for $300 million, netting the drugmaker an investigational pinkeye treatment in the process. Shire chief executive Flemming Ornskov said he sees synergies between Foresight's pinkeye therapy, FST-100, and its own experimental dry-eye compound, lifitegrast.
Novartis sold three of its investigational drugs into a separate company, Mereo BioPharma Group, a new biopharmaceutical company. The three compounds, BPS-804, BCT-197 and BGS-649, aim to treat brittle bone syndrome, acute exacerbations in COPD and hypogonadotropic hypogonadism, respectively. Mereo is based in London. Novartis has taken an undisclosed equity stake in the company.
Adoption of new blood thinners, like Bristol-Myer Squibb's Eliquis, Boehringer Ingelheim's Pradaxa and Pfizer's Xarelto, has a material cost: deadly side effects, according to a story in the Milwaukee Journal Sentinel . An investigation by the newspaper and MedPage Today found that 8,000 deaths have been linked to the new drugs since 2010, compared to 700 deaths from warfarin, which is the previous standard of care. The Sentinel also writes that vital data backing up one of Eliquis' major benefit claims—that it reduces deaths in people with atrial fibrillation—was missing from the trial. An FDA reviewer Thomas Marciniak stated that "if there was one more death among Eliquis patients or one less warfarin death [in the trial], the benefit would no longer be considered statistically significant."
As new and effective cancer therapies reach the market, concerns over how patients will afford them continues to grow, Reuters reported. As immunotherapies, like Merck's Keytruda and Bristol-Myers Squibb's Opdivo, continue to gain traction, the price for covering these drugs could skyrocket the cost of cancer care.
President Obama recently signed an executive order detailing the national HIV/AIDs strategy, including a focus on pre-exposure prophylaxis treatments, like Gilead Sciences's Truvada, which prevents the chance of being infected with the disease by 92%. Buzzfeed looked at the stigma around the drug and the reasons behind its slow adoption.
Scroll down to see the next article