February 02, 2015
Five things for pharma marketers to know: Monday, February 2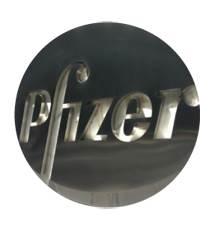 Pfizer has ended its $70 million Repligen Corporation collaboration agreement for treating spinal muscular atrophy. Bidness reports that the 2012 agreement for a DcpS enzyme inhibitor had poor Phase-I results that indicated the orphan drug failed to have an impact on the targeted protein. Bidness also notes that Pfizer's decision to kill the agreement keeps the number of medical treatments for the condition at zero.
Novo Nordisk is still debating whether or not to submit interim clinical trial results of its diabetes medication Tresiba to the FDA in the first half of this year, Reuters reports. The FDA rejected the drug two years ago and requested additional cardiovascular safety information, MedPage noted at the time. Reuters reports that Novo's CEO expects that Victoza's (liraglutide) market share to decline, but the FDA expanded liraglutide's potential reach in December when it approved the drug for obesity. This new indication has a distinct brand name – Saxenda – and different dosage than Victoza.
The White House's latest tax reform package could weigh heavily on pharma companies' overseas earnings. President Barack Obama will reportedly propose new taxes on overseas profits raked in from U.S. firms, Reuters wrote Sunday. Obama plans to "target a loophole that lets companies pay no tax on earnings abroad," the news service wrote, citing the White House. The President seeks to impose a 14%, one-time tax on what's estimated to be $2.1 trillion in profits piled up by multinational companies.
Zogenix announced Friday that the FDA has approved a new formulation of its embroiled hydrocodone painkiller Zohydro EH with abuse-deterrent features. This approval comes only a few days after Purdue debuted its own abuse-deterrent hydrocodone product. Zogenix plans to submit data in the second half of 2015 to support an "amended product label" with abuse-deterrent claims, the drugmaker said.
The Disney measles outbreak has been linked to at least 36 cases of the contagious disease, a respiratory illness which can trigger complications including pneumonia and ear infections. The anti-vaccination movement has been gaining ground over the past few years and its impact on communal health has been felt at Disneyland, where the unvaccinated pick up and spread the virus. The pattern is compounded by information revealed in a study Pediatrics published last month, which showed that anti-vaccination adherents tend to live in the same area. Measles is just one disease that gaining a new foothold. Vox reports that a survey showed 21% of adults between the ages of 18 and 29 believe vaccines cause autism, a belief that has been based on a discredited 1998 study that purportedly linked the two. The Wall Street Journal notes that the issue even goes beyond autism worries and that some anti-abortion groups oppose the measles/mumps/rubella vaccine because "it was made using cell lines derived from aborted fetuses." A survey by the professional medical group Sermo showed that the majority of its members, 92%, put the blame on parents for refusing to vaccinate their children. Sermo also noted some doctors refuse anti-vaccination parents, while others said the decision is wrong because excluding them deprives patients of a valuable conversation. "They will go to the quacks. The quacks will benefit. The patients will suffer. Everyone will suffer," he wrote.
Scroll down to see the next article