July 13, 2015
Five things for pharma marketers to know: Monday, July 13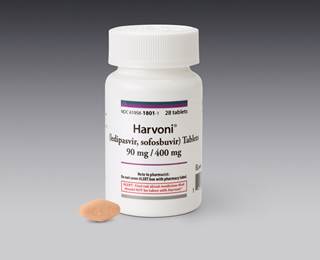 Gilead Sciences' Harvoni has overtaken Sovaldi in prescription volume, according to the Associated Press. After an analysis of prescription data, the AP found that Harvoni accounted for roughly three-fourths of the prescriptions filled for hepatitis-C drugs in the first three months of 2015. The news service noted that AbbVie's Viekira Pak is gaining market share but prescriptions still appear to be lagging.
The FDA approved Lundbeck's and Otsuka's antipsychotic treatment, Rexulti (brexpiprazole). The drug is used to treat schizophrenia and major depressive disorder. Rexulti's competition includes the recently approved Johnson & Johnson antipsychotic, Invega Trinza—a long-acting formula of Invega Sustenna that was approved at the end of June.
A panel comprised of physicians, health workers and scientists say that new hepatitis-C treatments, despite their high price tags, are cost-effective, according to a draft of their report obtained by Bloomberg Business. The American Association for the Study of Liver Diseases and the Infectious Diseases Society of America reportedly concluded that these drugs are worth their lofty prices. While insurers have covered the sickest subsets of patients affected by HCV, they have resisted covering those patients who have yet to show damage from the liver-destroying disease, Bloomberg wrote.
A Roche PD-L1 inhibitor, which is part of a new generation of cancer antibodies, reported promising results in a Phase-II trial, showing that the drug shrank tumors in some patients with bladder cancer, according to PharmaTimes. Atezolizumab appeared to be most effective in patients with high expression of the PD-L1 protein in their tumors, the drugmaker said. Roche has plans for 11 Phase-III trials testing the antibody across lung, kidney, breast and bladder cancers.
Depomed adopted a poison-pill takeover defense in response to Horizon's $3-billion dollar bid last week. Depomed said that it would adopt a poison-pill plan that will trigger if any group or person purchases more than 10% of the company, according to Dow Jones Business News. Depomed rejected Horizon's initial offer with the company's board saying the deal was not in the company's best interests.
Scroll down to see the next article