July 20, 2015
Five things for pharma marketers to know: Monday, July 20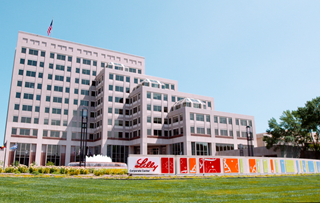 Robert Ingram, a Valeant board member and former CEO of Glaxo Wellcome, characterized drug cost transparency laws pushed by critics of drugmakers as pricing controls in an op-ed published in The Wall Street Journal. "There is no surer way to bring pharmaceutical innovation to a halt in the US than letting governments decide how much companies can charge for their products or harassing them into lower prices," he wrote. "It also represents a fundamental misunderstanding of how pharmaceutical research works." Ingram defended the industry's high prices for some of its medicines by acknowledging the lofty sums often required for research and development, saying it takes an estimated $2.6 billion and 10 or more years to bring new treatments to fruition.
Amgen reported that patients with certain forms of leukemia went into complete remission after taking the company's cancer therapy, Blincyto, during a Phase-II trial. Some patients with Philadelphia chromosome-positive acute lymphoblastic leukemia had no signs of cancer and their blood cell counts returned to normal levels, the drugmaker announced. Full data is expected to be released at a future conference and for publication.
Eli Lilly has a lot riding on its experimental Alzheimer's disease drug, solanezumab, during the Alzheimer's Association International Conference, which kicked off over the weekend, The Wall Street Journal wrote. The drug has received some less-than-glowing trial results over the years, and data expected to be presented this week will help determine if it can overcome those preliminary negative results.
General Electric is investing heavily in manufacturing new biotech medicines. The company's drug manufacturing arm, GE Healthcare Life Sciences, is building a $27-million headquarters in Marlborough, Mass., to help it develop new manufacturing tools for the next generation of medicines, including gene and cell therapies as well as antibodies. The company also plans to launch its first "pop-up" factory in China in the coming year, which The Boston Globe wrote is "ideal for biotech production in cash-strapped developing countries."
Duchesnay USA and Kim Kardashian West have partnered to raise awareness around the drugmaker's morning sickness pill, Diclegis, which helps treat nausea and vomiting associated with pregnancy. "[My doctor] prescribed me Diclegis and I felt a lot better," the celebrity wrote in an Instagram post.
Scroll down to see the next article