July 06, 2015
Five things for pharma marketers to know: Monday, July 6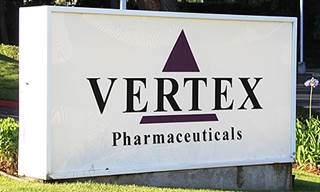 Vertex's cystic-fibrosis drug Orkambi received approval from the FDA last week. The drug is expected to cost $259,000 a year, according to The New York Times. Orkambi is the second cystic-fibrosis drug that Vertex has brought to market—following Kalydeco's approval in 2012. The FDA's approval of Orkambi comes after an advisory panel voted 12-1 recommending marketing approval of the drug.
A Bloomberg Business analysis of the Centers for Medicare and Medicaid Services' Open Payments data found that more marketing dollars are often doled out in complicated and competitive drug categories. The news service reported that drugmakers spend hefty sums to spread awareness with doctors in crowded therapeutic classes, such as blood thinners and diabetes drugs. AstraZeneca's Type-2 diabetes drug Bydureon ranked highest in terms of spending with US doctors and hospitals, receiving more than $20 million in payments last year, more than any other medication.
Allergan inked a deal with medical-device firm Oculeve for $125 million, acquiring an early-stage dry-eye device development program. The deal also will provide commercialization milestones related to Oculeve's lead development program, OD-01. Allergan's current drug portfolio includes dry-eye treatment Restasis.
23andMe received $79 million in funding, according to MedCityNews, following its announcement that it would begin using its genomic database in a drug development capacity. The firm recently hired ex-Genentech executives Robert Gentleman and Richard Scheller. 23andMe has already agreed to collaborate with Pfizer and Genentech.
A federal circuit court invalidated the Medicines Co.'s patent for its anticlotting drug Angiomax, according to The Wall Street Journal. The Medicines Co. levied a patent-infringement lawsuit against Hospira, which manufactures a generic version of the injectable blood thinner. A federal judge ruled last year that the Medicines Co.'s patent was valid but said that the company failed to establish how Hospira infringed on that patent.
Scroll down to see the next article