June 01, 2015
Five things for pharma marketers to know: Monday, June 1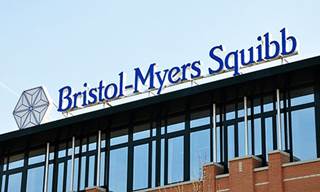 A Phase-III trial for Bristol-Myers Squibb's Opdivo improved survival in patients with non-squamous lung cancer—the most common form of the disease, according to new data released this week at the annual meeting of the American Society of Clinical Oncology. The drug, however, did not perform effectively in patients who did not have the PD-L1 protein in their tumors—which some analysts had believed could be a major point of differentiation for the novel lung-cancer therapy. Half of patients with non-squamous lung cancer test negative for PD-L1 expression in their tumors. Drugmakers aren't using the same technology to test for this biomarker, either, which could make it difficult to properly compare the drugs and test patients for perceived effectiveness, according to Bloomberg Business. Merck and Bristol-Myers Squibb are working with Dako, a division of Agilent Technologies, for two PD-L1 tumor diagnostics, while Roche and AstraZeneca are collaborating with Roche subsidiary Ventana Medical Systems on a separate tool. Neither group's tests are effective enough yet to delineate which patients will or will not respond to these drugs.
"These drugs cost too much," Dr. Leonard Saltz, the head of gastrointestinal oncology at Memorial Sloan Kettering Cancer Center, told ASCO attendees, according to The Wall Street Journal. Saltz noted that the median monthly price for new cancer treatments in the US has doubled, growing from $4,716 in 2000 to $9,900 in 2014 in inflation-adjusted dollars.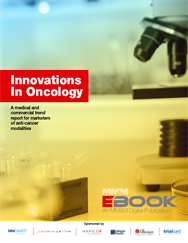 For a medical and commercial trend report geared toward marketers of anticancer modalities, click here for our latest eBook, "Innovations in Oncology."
Indian generic firms Lupin and Cipla are reportedly bidding for UCB's US generic drug business. Four unnamed sources cited by Bloomberg Business say the deal could be worth roughly $1 billion. UCB previously tried to sell off its generic business (in December), but a $1.53-billion sale of the generic unit to Advent International and Avista Capital Partners fell apart. The deal came under fire after regulators asked for additional information about its Concerta imitation treatment.
The FTC's record $1.2-billion settlement with Teva over Provigil's "pay-for-delay" agreement could hinder the drug industry's ability to protect its patents going forward, Forbes reported. "The size of the penalty is probably big enough to make drugmakers think twice about crafting deals that delay generics," reporter Matthew Herper wrote. "It also should help clarify the convoluted process through which drugs go generic in the US."
ICYMI: Merck submitted its HCV combo drug grazoprevir/elbasvir to the FDA last Thursday. The drugmaker unveiled new data from a conference earlier this year showing its drug has efficacy matching the category's market leaders, Gilead Sciences' Harvoni and AbbVie's Viekira Pak.
Scroll down to see the next article