March 23, 2015
Five things for pharma marketers to know: Monday, March 23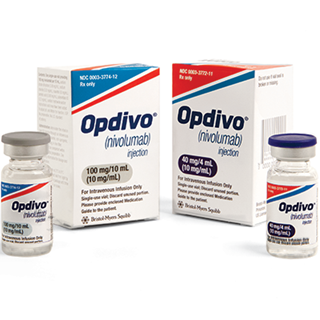 At least 11 new drugs with blockbuster potential are expected to launch this year, according to an analysis performed by Thomson Reuters. Those drugs are expected to generate $1 billion or more in sales by 2019. Bristol-Myers Squibb's melanoma drug Opdivo, which received an expanded indication for squamous non-small cell lung cancer earlier this month, has the highest blockbuster potential, Reuters said. The drug is projected to bring in $5.7 billion in sales within the next five years. Other new drugs with blockbuster potential include Sanofi's cholesterol drug Praluent and a heart-failure drug developed by Novartis.
Two lawmakers introduced a bill that would require the FDA to review a drug approved in the European Union within 90 days. Similar legislation was first introduced in June last year. Regulatory Focus said some aspects of the bill still require clarification, such as whether the requirement would apply to drugs approved in every country in the EU or for drugs approved for use on a country-by-country basis.
Biogen said it dropped Idec from its name but will continue to focus on developing drugs for hard-to-treat diseases, Reuters reported. The company announced the news days after it reported "better-than-expected" clinical-trial results for aducanumab, its Alzheimer's disease drug. Biogen also plans to expand its development of biosimilars. It has at least six biosimilars in development and CEO George Scangos told the news service that it will develop more.
Everyday Health acquired Cambridge BioMarketing Group, a marketing agency focusing on orphan and specialty drugs, for $33 million. The deal is expected to broaden Everyday Health's presence in the orphan and rare-disease segments.
Does "de-identified" data do enough to protect consumers' health privacy? Advertising Age looks at how companies share and utilize de-identified health data. "The question of how and if information can be de-identified in a digital landscape given how discrete data elements can be recombined over time—the so-called mosaic effect—is tricky," a lawyer told the magazine.
Scroll down to see the next article