March 09, 2015
Five things for pharma marketers to know: Monday, March 9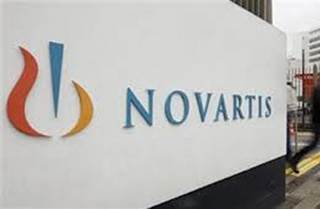 Novartis CEO Joe Jimenez may be waving the cost-cutting axe soon. The drugmaker's chief called for reductions in spending following its purchase of GSK's oncology business for $14.5 billion. Jimenez told the Financial Times that the company is weighing "very significant" cost cuts. "The whole industry has shifted to managing costs in a tighter manner because reimbursement [for medicines] is more difficult and because the cost of developing a new drug is higher," he added.
Novo Nordisk says new Phase-IIIa data for its approved weight-loss drug Saxenda showed that 63% of adults in the trial saw a body weight reduction of at least 5% when taking the drug, compared to 27% on the placebo. Saxenda patients also reported better glucose levels, the drugmaker added, as well as reductions in systolic blood pressure compared with those who had lost weight without the drug. Trial participants also exercised more and ate a reduced-calorie diet. The FDA approved Saxenda in December 2014.
John Maraganore, CEO of Alnylam Pharmaceuticals, said that Arrowhead Research's purchase of RNAi assets once owned by Alnylam are "pretty un-useful" in an interview with Xconomy. This point was contended by Christopher Anzalone, CEO of Arrowhead, who said that the deal could significantly expand his company's abilities to build out its RNAi portfolio. Arrowhead purchased the RNAi assets from Novartis for $35 million last week. Roche, too, sold off its RNAi assets to Arrowhead for $25 million in 2011.
Despite concerns about sky-high cancer drug pricing, investors seem to be nonplussed about price concerns raised by insurers and physicians, according to Bloomberg. Pharma companies with cancer drugs reported increases in share price last week in reaction to AbbVie's $21 billion acquisition of Pharmacyclics as well as Bristol-Myers Squibb's receiving FDA approval for its lung-cancer treatment Opdivo, priced at $12,500 per month.
FDA approved Astellas Pharma's antifungal treatment Cresemba on Friday. The drug is indicated for invasive aspergillosis and invasive mucormycosis, two rare fungal infections that often occur in patients with a compromised immune system. Cresemba marks the sixth drug to be approved under the FDA's Qualified Infectious Disease Product designation, which also confers an additional five years of market exclusivity as well as an expedited review.
Scroll down to see the next article