May 04, 2015
Five things for pharma marketers to know: Monday, May 4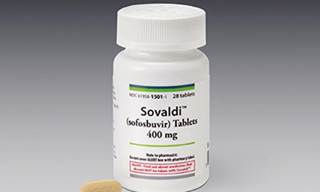 Drugmakers like Amgen and Biogen are increasingly talking with insurers about high-priced therapies before the drugs even come to market, Bloomberg News reported. The companies are wary about the backlash Gilead Sciences faced over the pricing of its hepatitis-C treatment Sovaldi, which costs $84,000. A spokesman for Express Scripts, the nation's largest PBM, told MM&M in March that it is fielding requests from multiple drugmakers to speak to boards of directors at pharmaceutical companies about drug pricing.
Women who say they were injured by the Essure contraceptive implant are pushing the FDA to pull the device from the market, according to The New York Times. A study published Friday showed that data tracking patients with the implant for a five-year period only followed 70% of the patients, an issue that raised concerns with some physicians. In addition, a nonprofit has started to analyze adverse events related to Essure, which is manufactured by Bayer HealthCare Pharmaceuticals. The FDA told the Times that it doesn't believe the device is flawed.
Sales of MannKind's new inhaled insulin product came in much lower than expected, MedPage Today reported. MannKind's Afrezza, which is marketed by Sanofi in the US, reported $1.1 million in net sales in the US in its first seven weeks on the market. Sanofi said it plans to launch a DTC campaign later this year.
Most new drugs now are approved with a special approval pathway, such as an expedited review or orphan drug designation, The New York Times reported. About a third of new drugs qualified for two or more of five special approval pathways, the Times said.
Express Scripts agreed to pay $60 million to settle allegations that involved Novartis's making patient referrals to an Express Scripts business in exchange for increasing refills of a Novartis drug, according to The Wall Street Journal's Pharmalot blog. The whistleblower lawsuit was filed by a former Novartis sales manager in 2011.
Scroll down to see the next article