October 27, 2014
Five things for pharma marketers to know: Monday, October 27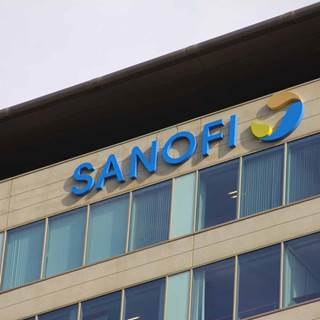 Digital Insights Group unveiled new data via infographic this month about primary care physicians (PCPs) and their digital tendencies—including what branded websites they're visiting most frequently. In the second quarter of 2014, PCPs visited Xarelto's branded website more than any other, according to DIG's Connected Physician dashboard. Those same physicians also rated Xarelto's website highest in terms of usability. Xarelto was named the top site in terms of mobile traffic, too. Victoza, Invokana and Spiriva rounded out the rest of the top four branded sites in terms of Q2 traffic. Among other findings, 39% of doctors also said they prescribe apps to patients, with WebMD and myfitnesspal leading as the two top "app prescriptions." As far as electronic medical records go, PCPs listed the ability to order prescription samples as the most desirable EMR feature, followed by the ability to retrieve prescription drug coupons for patients and provide prescription drug patient education.
Novartis announced Sunday that it will sell its flu vaccine business to Australian drugmaker CSL for $275 million. Pending regulatory approval, the deal is expected to finalize in the second half of 2015—Novartis will continue to operate the influenza business until the transaction has closed. CSL is already invested in the influenza business, adding strength to strength with this acquisition. Novartis sold a great deal of its vaccine business to GlaxoSmithKline in April 2014 for $7.1 billion.
Sanofi's CEO Chris Viehbacher may be on his way out, Bloomberg reported Sunday. Viehbacher reportedly attempted to sell a drug portfolio worth $8 billion without informing the board, plans for which a labor union leaked to the media, per the news service. Directors are scheduled to meet today to discuss replacing the chief executive, according to daily French financial paper Les Échos, which did not disclose its source. Sanofi told Bloomberg in an e-mailed statement that "there is no agenda item regarding the succession of Chris Viehbacher."
Johnson & Johnson's Janssen has launched a web-based educational campaign aimed at those living with inflammatory bowel disease. "Get Your Full Course" is designed for people living with IBD—including ulcerative colitis and Crohn's disease—and stars Food Network TV personality Sunny Anderson. Anderson's recipes and how-to videos appear on GetYourfullCourse.com. Gastroenterologist Dr. Lindsey Albenberg—on staff at the Children's Hospital of Philadelphia—also lends advice and answers to common questions for IBD sufferers. Anderson hosted Food Network TV show "How'd That Get on My Plate?" and co-hosted "Gotta Get it." She is the current co-host of the Food Network series "The Kitchen." Janssen manufactures Simponi (golimumab), a treatment for moderate to serve ulcerative colitis.
Merck announced Monday that its immuno-oncology drug Keytruda (pembrolizumab) has been granted a Breakthrough Therapy designation for non-small cell lung cancer in patients whose disease has progressed following chemotherapy. Keytruda was approved for advanced melanoma in September of this year, making it the first of the promising new class of cancer drugs to reach US shores. The designation was supported from a Phase-Ib study presented at the European Society of Medical Oncology 2014 Congress. The drugmaker also announced quarterly earnings this morning, and MM&M will have a story later today.
Scroll down to see the next article