April 02, 2015
Five things for pharma marketers to know: Thursday, April 2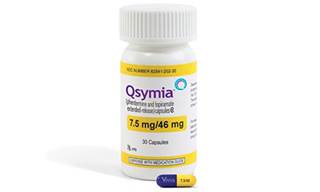 Celltrion anticipates the FDA will approve its Remicade biosimilar during the third quarter, CEO Stanley Hong told The Wall Street Journal. The lookalike of Johnson & Johnson's multi-indicated biologic is called Remsima in Europe and will be sold by Hospira under the name Inflectra in the US. Sandoz kicked off the US biosimilar market last month when the FDA approved Zarxio, its biosimilar of Amgen's cancer biologic Neupogen.
Vivus is slimming its sales force and focusing on digital promotion for its prescription obesity medication Qsymia. The company said in a statement Wednesday that it will invest in "high-value, consumer-focused digital media projects in support of obesity education and Qsymia." Vivus told FiercePharma it will lay off 50 of its 150 sales reps. Vivus is unique in that it has not paired up with a major pharma company to promote its drug, whereas Orexigen Therapeutics teamed up with Takeda to promote Contrave and Arena's Belviq is marketed by Eisai.
BMJ researchers said Novartis has tried to "undermine and divert attention" from studies that show the cancer medication Avastin is an effective treatment for wet age-related macular degeneration, compared to eye drug Lucentis, reported PMLive. Avastin is not indicated for ocular use but it is a cheaper medication. Roche makes both of these medications, which Novartis markets in Europe. The article published in medical journal BMJ also accused Novartis of trying to derail a comparative study and said that doctors with industry connections have tried to dissuade others from clinical trial participation.
Pfizer shut its vaccines sales business in China because the Chinese government did not renew an import license for its pneumococcal vaccine Prevenar, The Wall Street Journal reported. Pfizer is the only company that sells the vaccine in China. Chinese regulators were not available for comment, according to the Journal.
The FDA is going to take a closer look at homeopathic OTC and prescription remedies and will be compiling comments about how and if it should change enforcement policies during a public hearing scheduled for April 20 and 21. The meeting appears to be a follow-up on safety and efficacy issues that were set aside in 1972, reported Forbes, which also noted that the industry has about $3 billion in annual sales.
Scroll down to see the next article