August 06, 2015
Five things for pharma marketers to know: Thursday, August 6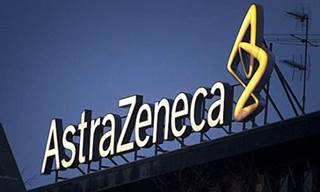 AstraZeneca and Heptares agreed to develop immuno-oncology treatments. AstraZeneca will acquire global rights to a small-molecule cancer-treatment candidate, HTL-1071, for $10 million with license to research, develop, manufacture and commercialize the experimental treatment. The deal has the potential to reach $500 million if all milestones are hit.
MedImmune, AstraZeneca's biologics research and development subsidiary, also announced a partnership to develop immuno-oncology combination treatments in lung cancer with Mirati Therapeutics. Per the deal, the two will see if MedImmune's durvalumab and Mirati's HDAC inhibitor, mocetinostat, demonstrate any added benefit when paired in patients with non-small cell lung cancer.
Pfizer came under fire from the British business competition watchdog, which said the drugmaker dramatically ramped up the cost of epilepsy drug Epanutin. The Competition and Markets Authority said Pfizer charged excessive and unfair prices for the drug, ramping up its price by 2,600%, according to Reuters. The National Health Service said its annual bill for the drug usually is around $3.6 million, but the cost jumped to $77 million in 2013.
The stream of money to doctors from drugmakers is increasingly going to continuing education companies, according to an analysis by The Boston Globe. The paper reported that drug industry payments to independent companies that sponsor medical lectures for doctors have risen by 25% since 2011—reaching $311 million in 2014.
The FDA plans to launch a new open-source platform, PrecisionFDA, to allow for the sharing of genomic information. The new platform is a key part of the White House's Precision Medicine Initiative. PrecisionFDA will allow researchers to crowd-source reference data sets and create a collaborative environment for them to "ensure the accuracy of genetic tests in detecting and interpreting genetic variants," according to the FDA.
Scroll down to see the next article